Dean Heller Wins Nevada Senate, John Tierney Wins Back Massachusetts Seat
Published on:
Nov/07/2012
Democrat Shelley Berkley, a long time ally to the online gambling sector, has lost her bid for Nevada Senator in a tight race.  Berkley represented the Las Vegas area as a Congresswoman.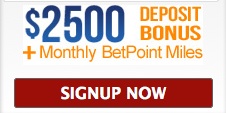 Republican Dean Heller has won back his seat.  He is currently working with Senate Majority Leader Harry Reid, a Democrat also from the state of Nevada, to push forward federal online gambling legislation. 
Meanwhile, in Massachusetts, John Tierney has won back his Congressional seat after a tight battle with Republican challenger Richard Tisei. 
The Associated Press and other media outlets called the 6th Congressional District race for Tierney just after 1 a.m., despite the threat of a challenge.
Tierney had been embroiled in a scandal involving his wife Patrice, who served a brief prison stint for assisting her brother in running his illegal offshore sports betting business.
The Congressman denied knowing anything about the operation despite having dined at his brother-in-law's home in Antigua where the sportsbook operates from. 
Tisei would have become the first openly gay Republican Congressman had he won Tuesday night. 
- Jagajeet Chiba, Gambling911.com