Colin Powell Could Help Boost McCain's Odds
Published on:
Aug/24/2008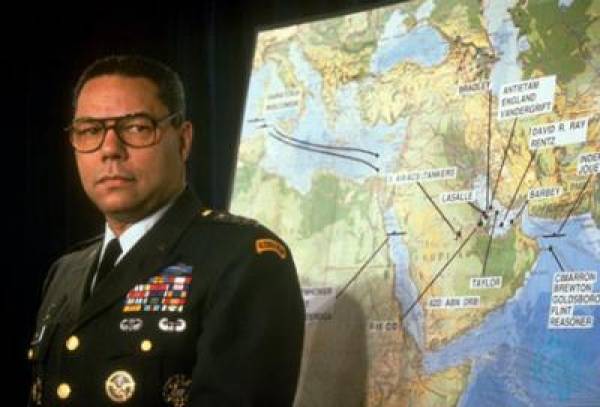 Following the announcement that Senator Barack Obama had chosen long time Senator Joe Biden to be his Democratic running mate, Republican John McCain would need something big up his sleeve....and it might have to be bigger than a Mitt Romney.
Retired Gen. Colin Powell is among the potential running mates who have been considered by John McCain, campaign advisers told Politico.
Colin Powell would add celebrity to the ticket, as well as reinforce McCain's strength as a potential commander in chief, which his campaign considers to be one of his chief assets, Politico pointed out.
The following Republican Vice Presidential odds were being offered by BetUS.com earlier this month and as you could see, Colin Powell was a huge 65/1 underdog. With that in mind, Joe Biden had been listed at 13/2 odds at the same time.
Tim Pawlenty 5/2
Mike Huckabee 8/1
Chuck Hagel 45/1
Joe Lieberman 13/1
Condoleeza Rice 10/1
Mitt Romney 5/7
Rudolph Giuliani 35/1
Charlie Crist 6/1
Kay Bailey Hutchison 22/1
Michael Bloomberg 25/1
Chris Cox 10/1
Lindsay Graham 13/1
Mark Sanford 18/1
Sarah Palin 6/1
Rob Portman 7/1
John Kasich 20/1
Haley Barbour 22/1
Bobby Jindal 8/1
Tom Coburn 25/1
Colin Powell 65/1