WWE Grooming Kids for Poker?
Published on:
Sep/05/2010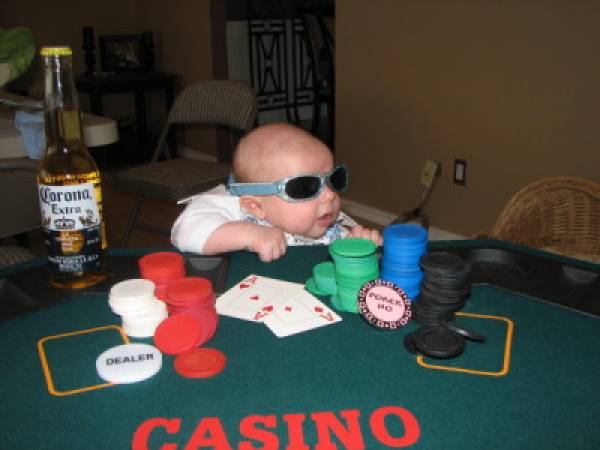 The World Wrestling Entertainment company, headed up by Vince McMahon, fresh off an Aussie and China tour, is ramping up WWE Poker, with it getting promoted on the official WWE website.
There's a forum and various tournaments, using the names of superstars, wrestling moves and the like. Years ago McMahon rival Eric Bischoff dabbled in mixing wrestling and gaming together with mixed results. EB's website says this on some of his business activities: BHE licensing has developed brand strategies, licensing opportunities, and retail distribution for entertainment brands including WWE, Playboy, Socko Energy, Hulk Hogan, LG, and WalMart. BHE licensing is currently working with Rainmaker Gaming Technologies and ID Gaming for a November launch of a Hulk Hogan branded line of slot machines at G2E in Las Vegas.
Swing back to Vegas in 1999 and it was the then World Wrestling Federation who bought a casino but it never got past concept stage. WWF proposed to open on the property best known as the Debbie Reynolds Hotel and Casino, but now known as the Royal Resort Hotel and Casino. It's understood they sold it roughly a year later for a few million dollars profit. McMahon now doing WWE Poker may be a politically dangerous move, given his wifes' Linda McMahon's high profile position in American politics.
WWE Poker isn't anywhere close to being listed on PokerScout (yet) which lists the world's most popular poker rooms, dominated by PartyGaming's PartyPoker, PokerStars, PKR, iPoker, Full Tilt, Microgaming and others. WWE toured Australia last month but no mention was made of poker or gambling, online or offline. A few years ago Ric Flair's association with gambling, namely Lotto, was tipped as a reason the company further distanced themselves from 'The Nature Boy'. TNA pro wrestler, Kevin 'Big Sexy' Nash (formally 'Vinnie Vegas' and Diesel) has some links to online gaming and gambling on his official website, which may be a one off in the industry. Media Man on the other hand has pushed the envelope as has a number of gambling and gaming campaigns running on their Wrestling News Media website portal, featuring PartyGaming, Hulk Hogan and Ric Flair.
WWE Poker is not particularly impressive as yet, not to say that it won't become a body slamming hit with both Yankees and Aussies. Most of McMahon's other WWE entertainment themed side projects of late have been successful including WWE Studios, WWE action figures (Mattel) and WWE Comics. His past bombs included WBF (bodybuilding) and WWE backed American Football entitled XFL. At least he knew how to sell a land based casino for profit, so give the devil his due.
Oh, McMahon has joined Facebook, plugging himself into the social media phenom, but thus far seems to have resisted his own official Twitter account, but his company and wrestlers are Twitter maniacs (in a good way).
*Greg Tingle is a special contributor for Gambling911
*Media Man http://www.mediamanint.com is primarily a media, publicity and internet portal development company. They cover a dozen industry sectors including gaming and offer political commentary and analysis.