Not everyone is happy about the 2010 World Series of Poker schedule that was released this past week.
Perhaps one of the most controversial moves is the elimination of the $50,000 HORSE Tourney.
The World Series of Poker plans to change the format of one of its most prestigious tournaments next year to make it easier for television viewers to follow.
Series officials said Thursday that the $50,000 mixed-game H.O.R.S.E. tournament will be replaced by an event rotating eight games before culminating with no-limit Texas Hold 'em at the final table.
The move comes after cable network ESPN chose not to broadcast last year's H.O.R.S.E. tournament, where David Bach of Athens, Ga., won the title and $1.28 million.
Andrew Feldman of ESPN.com writes:
Unfortunately, the $50,000 HORSE no longer exists in 2010, but I am more than pleased to see that its replacement is an eight-game mix. The Players Championship will now feature an even more elite field due to the added games in the rotation, and while the HORSE event attracted only 95 players last year, I doubt this tournament will exceed that number this year. Of course, since there is no $40,000 no-limit hold 'em event this year, maybe some players will take that money and put it toward this event. Also, the final table of this event will revert to no-limit hold 'em so that it can be televised on ESPN. That may also factor in attracting more players ... and I have completely contradicted myself. Just for fun, the house takes 4 percent from this event, or $2,000 per player.
Brett Colison of Poker News Daily spoke to one poker player who seemed displeased with the changes: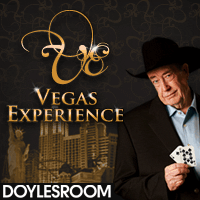 Frank Calo, a poker pro who spends the entire summer in Las Vegas for the WSOP, said: "I'm kind of unhappy that there's so many $1Ks and $1.5Ks.  It  causes the WSOP as a whole to be less profitable in terms of the hourly rate. I wish they stuck with one or two $1Ks, some other $1.5Ks, and then added more $2K to $5Ks."
Another issue that has the poker community expressed concern over, according to Colison, is the rake increase in the $1,000 and $1,500 buy-in events. Harrah's will take 10% from each of the $1,000 and $1,500 entry fees, compared to 9% from last year.
Ace King, Gambling911.com