Winning Online Poker Strategy: New Player Stats Dashboard Not Just For Sharks
Published on:
Dec/05/2010
Lock Poker has introduced an innovative online poker player stats dashboard that should help lead to the ultimate winning online poker strategy.  The platform has been developed exclusively by the card room itself (not the network).  In other words, it's exclusive to Lock Poker.
Online poker cash game stats are shown in real time (see here).  Such stats are compiled in order for players to make better decisions at the table.  For example, players can review the stats section and monitor past cash winnings/losses and tournament history. 
"The recent launch of the Lock Poker Player dashboard with integrated SharkScope capabilities has really sparked some interest," commented Jennifer Larson, Founder of LockPoker.com.
To date, no other online poker room has initiated this type of platform.  The online poker strategy edge for players is unsurpassed. 
"The entire premise behind developing a range of tools to allow all players to get insight into their game and make them better players," Larson added.  "In the past these types of analytic tools were only available to seasoned players and "sharks". By integrating these features directly in the player admin, even casual players will get insight into their own play, allowing them to avoid bad situations and improve their game. By empowering all players, Lock hopes to deepen player development and their overall play experience creating a longer term relationship with the game itself. Lock believes that all players have potential to become great players and will continue to add more features to improve all Lock player's game."
The innovative concept features the SharkScope search directory in the dashboard as well.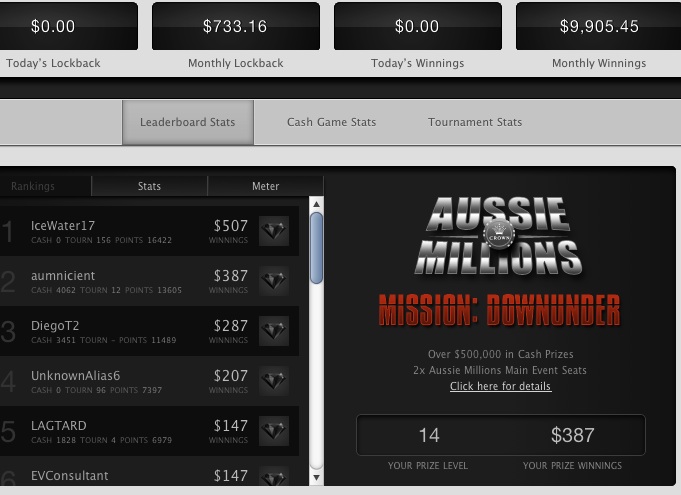 See live stats: Live Stats - Below the main stats dashboard. It displays Live Promo stats in the leader board and shows your ROI, Flop % and Earnings
"In poker every player goes through an evolutionary life cycle and Lock wants to provide value for each level of development. Excellent product, great insight into their own personal strengths and weaknesses as well as that of their opponents. For some knowledge is power and for other is their worst enemy. Building up skill levels spices up the competition and makes it way more interesting for the players."
Lock Poker, which is currently offering a 200% bonus up to $1200, is fast becoming one of the most prominent online poker rooms on the revolutionary Merge Poker Network.
The site features all your favorite poker games including Texas Hold'em, Razz, 7 Card Stud, HORSE and many more.
"Lock Poker joined the Gambling911.com family this past week and we are thrilled to have them on board," said Payton O'Brien, Senior Editor of the Gambling911.com website.  "One look at their site and it's easy to see why they would make a perfect fit for the Gambling911 site"
- Christopher Costigan, Gambling911.com Publisher