Poker Pro David Williams Hanging With Rapper Too Short
Published on:
Jan/27/2010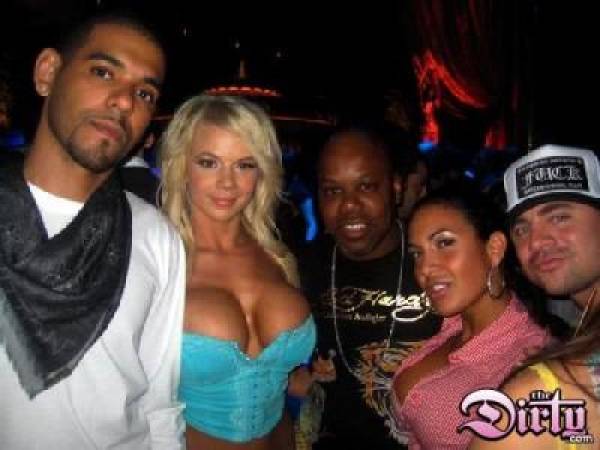 Seems like professional poker playa David Williams has ditched Too Old for Too Short.  The one time granny g*** b*** foot fetish porn star who himself is anything but "too short", Williams has been getting all the hot "much younger" chics these days.  You might recall how fashion model Aubrey O'Day dumped him after reading about Williams romps with old ladies on Gambling911.com then watched the shock DVD with her parents. 
Williams was recently spotted in Vegas hanging with a rather busty blonde model who could easily pass for a porn star.  Also in his company was one rapper Too Short.
Too Short has sold about 11 million albums in the US alone with 17 albums released and an average of 600,000 copies per album.
His albums include "Raw, Uncut and X Rated" (one of David's favorites), "You Nasty", "Get In Where You Fit In" and "Born to Mack". 
His album "Mack The Century" includes hits that may have even been inspired by David Williams himself:  "Freaky Tales", "I'm a Player" and "Bl** Job Betty White".