Isildur1 "Sick" $287,500 14-Hour Online Poker Marathon Session
Published on:
Dec/09/2010
Perhaps PokerStars is already getting its money's worth after signing online poker phenom Isildur1 (real identity unknown).  In the past day, Isildur1 played an impressive 14-hour marathon session, winning $287,500.  That might not bode well for PokerStars, who now have to pay him that amount, but he is certainly getting plenty of attention for that Internet card room.
From the PokerStars.com blog:
The young cash game phenom played across up to six tables of high-stakes Pot Limit Omaha (mostly at $25/$50) against a total of 75 opponents as his session, which started at 2.30pm (ET) yesterday lasted until after 5am this morning. In that time he got through 6163 hands - and well and truly crushed it.
When we announced Isildur1's arrival at PokerStars on Tuesday, we predicted awesome things would happen, and his debut appearance wearing the Team PokerStars flag lived up to all expectations.
The virtual rail was packed as poker fans flocked to watch Isildur1 play the first big session he had put in publicly for many months. During his stint Isildur1 pocketed a gross amount of--get this--$2.1million. After taking away losing pots he was still left with a very tasty net profit of $287,500.10. Don't forget the 10 cents.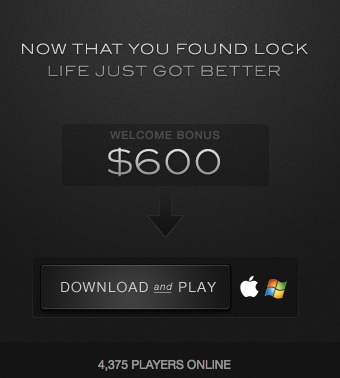 Some online poker players were left unimpressed.  Posting on the blog, a reader writes:
I'm not a pro, I'm not experienced, I don't even play nearly those levels. But all I see here is gambling... Getting as much money as possible in and hoping you'll hit it. Is this how every top online guys do it? Just gamble? I remember Tom Dwan once said that he just throws money in and hopes he'll get lucky. I thought he's joking, but Isildur is doing the same thing...
- Patrick Flanagan, Gambling911.com