Gus Hansen Wins Over $278K in Macau Big Game
Published on:
Jan/16/2012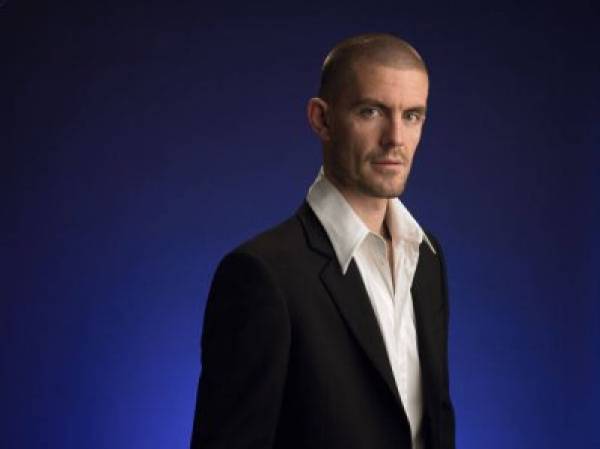 Denmark's Gus Hansen became the latest big name poker pro to take part in the Macau Big Game and this past weekend managed to profit $278K after a grueling 24-hour session before heading off to the Aussie Millions 2012 in Melbourne. 
StarWorld Macau's Poker King Club is hosting a group of wealthy Asian businessmen and big name high stake poker pros like Hansen, Phil Ivey, Tom Dwan and John Juanda.  The HKD $10k/$20k (US$1,300/$2,600) games have been taking place over the past several weeks. 
Hansen wrote on his blog:
"This session was more up and down than the previous 2 sessions and at one point I found myself on the good end of a cold deck in a 3-way all-in where I was holding Aces – unfortunately as the old expression says 'Easy comes, easy goes' I was also holding Jacks vs. Queens in another huge all-in hand. At first it looked like I was going away with both as a Jack hit the flop, but a Queen came sailing in on the river making it a fair 1 win, 1 loss outcome."
It was Sander "Berndsen12" Berndsen who appeared to be this week's biggest high stakes poker winner, however, profiting $631,432 in 11,318 hands spread across 88 sessions online. 

More Poker News Headlines for Monday, January 16, 2012 (Late Morning Edition)
Brendon Rubie Wins First Event of Aussie Millions 2012 – Brendon Rubie has won the first event of the 2012 Aussie Millions - Event 1 – No-Limit Hold'em - and the $200,000 that goes with it.  Event 2 – Pot-Limit Omaha kicks off today (January 16) and continues for two days. 
Final Table Results
1
Brendon Rubie
$200,000
2
Scott Wilson
$125,000
3
Rob Angood
$80,000
4
John Thomson
$61,000
5
Tam Truong
$49,000
6
Manny Stavropoulos
$39,000
7
Sherif Derias
$29,000
8
Naz Sibaei
$19,000
9
Tamara Volkoff
$14,500
10
Sean Robey
$10,900
Merge Poker Network Bad Beat Jackpot Hits for Over $1 Million - The Merge Bad Beat Jackpot has once again gone off.  It had been building for a while and we had finally cracked the $1 million mark again before it was hit.  Here is the hand ID for reference - #47082389-318 [Gambling911.com]
Lock Poker Signs on Another Pro - Melanie "Callisto" Weisner is the second Lock Poker pro signing in just under a wekk. [Gambling911.com]
- Ace King, Gambling911.com