ESPN 2013 World Series of Poker Schedule Released
Published on:
Jul/23/2013
ESPN has unveiled its 2013 World Series of Poker broadcast schedule, which kicked off Tuesday night (July 23).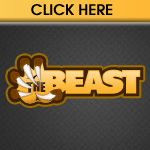 ESPN's coverage will be broadcast Tuesday nights in two hour blocks from July 23 right through October 29.  Airings will start at 9 pm EST.
Norman Chad and Lon McEachern will call the action.
ESPN will show the World Series of Poker Final live on Monday, Nov. 4 and Tuesday, Nov. 5 with a tape delay.
| | | |
| --- | --- | --- |
| Date | Time (EST) | 2013 WSOP Schedule |
| Tue 7/23/2013 | 9-10 p.m. | Asia-Pacific Main Event Final Table |
|   | 10-11 p.m. | Asia-Pacific Main Event Final Table |
| Tue 7/30/2013 | 9-10 p.m. | WSOP National Championship |
|   | 10-11 p.m. | WSOP National Championship |
| Tue 8/6/2013 | 9-10 p.m. | 2013 WSOP Main Event Day 3 |
|   | 10-11 p.m. | 2013 WSOP Main Event Day 3 |
| Tue 8/13/2013 | 9-10 p.m. | 2013 WSOP Main Event Day 3 |
|   | 10-11 p.m. | 2013 WSOP Main Event Day 3 |
| Tue 8/20/2013 | 9-10 p.m. | 2013 WSOP Main Event Day 4 |
|   | 10-11 p.m. | 2013 WSOP Main Event Day 4 |
| Tue 8/27/2013 | 9-10 p.m. | 2013 WSOP Main Event Day 4 |
|   | 10-11 p.m. | 2013 WSOP Main Event Day 4 |
| Tue 9/17/2013 | 9-10 p.m. | 2013 WSOP Main Event Day 5 |
|   | 10-11 p.m. | 2013 WSOP Main Event Day 5 |
| Tue 9/24/2013 | 9-10 p.m. | 2013 WSOP Main Event Day 5 |
|   | 10-11 p.m. | 2013 WSOP Main Event Day 5 |
| Tue 10/1/2013 | 9-10 p.m. | 2013 WSOP Main Event Day 6 |
|   | 10-11 p.m. | 2013 WSOP Main Event Day 6 |
| Tue 10/8/2013 | 9-10 p.m. | 2013 WSOP Main Event Day 6 |
|   | 10-11 p.m. | 2013 WSOP Main Event Day 6 |
| Tue 10/15/2013 | 9-10 p.m. | 2013 WSOP Main Event Day 7 |
|   | 10-11 p.m. | 2013 WSOP Main Event Day 7 |
| Tue 10/22/2013 | 9-10 p.m. | 2013 WSOP Main Event Day 7 |
|   | 10-11 p.m. | 2013 WSOP Main Event Day 7 |
| Tue 10/29/2013 | 9-10 p.m. | 2013 WSOP Main Event Day 7 |
|   | 10-11 p.m. | 2013 WSOP Main Event Day 7 |
- Patrick Flanagan, Gambling911.com