100 Seat Super Satellite for UBOC Poker 18 $1 Million
Published on:
Jan/27/2010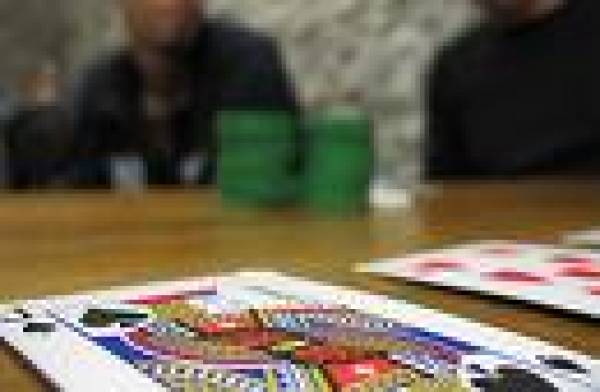 UBOC 2010 continues this week with a line-up of tournaments offering a range of buy-ins and games, but the online poker player looking for the ultimate winning 'combo' of serious cash plus bragging rights need look no further than this Sunday's $1 Million Guaranteed UBOC Championship, a $1,000+50 buy-in event, scheduled for 16:00 ET at UB.com.
"This has got to be not only my favorite UBOC so far, but my favorite online tournament series ever," said Team UB Pro Phil Hellmuth. "There's another $1 million event coming up on Sunday with plenty of satellites to get you into it, and if it's anything like last Sunday's big $1 million Guarantee that ended up having a $1.5 million prize pool, it's going to be huge."
While the $1K+50 UBOC Championship price tag might be a little rich for some, there's still plenty of chances for players to qualify for less in the lead up to the UBOC finale. At a fraction of the cost, players can satellite their way into the January 31st UBOC Championship Super Satellite 100 Seat Guaranteed from as little as $5+.50, or buy-in directly to the big seat giveaway at 12:30ET for $100+9. Players just need to finish in the top 100 places in this Super Satellite to earn automatic entry to the $1,000+50 buy-in UBOC 18 event later in the day.
Also running daily at 21:50 ET between now and Saturday, January 30th, players can participate in a UBOC Championship Satellite 5 Seat Guaranteed tournament for the same outlay of $100+9. The first five finishers in each of these win a $1,000+50 seat at the UBOC Championship No Limit Hold 'em event for a shot at a share of the $1 Million prize money up for grabs. UB is also offering 1 Seat Guaranteed Satellites about six times per day and even more on the day of the UBOC Championship event. Players should check the UB tournament lobby for details.
Hosted by 11-time WSOP bracelet holder Phil Hellmuth, and boasting UBOC 2010's second stunning $1 Million Guaranteed tournament prize pool, the UBOC Championship is shaping up to attract the best online poker players from across the globe.
UBOC 2010, which kicked off on January 20th, is UB's biggest online poker tournament series yet. The 12-day series Features 18 guaranteed events, 16 Mini-UBOC events, and over $4 million in prize money.
Find out more about the UBOC 2010 tournament schedule at UB.com