Being a student during a tough economy is difficult, but luckily with all the technology in the world there are now various online side job options for students. One unique option that also has tons of upside for lucrative profits is to become an online bookie. In addition, you can be your own boss, and need limited capital and time to be successful.
An online bookie is someone who accepts wagers on various sporting events.  For example, if someone wanted to bet the New York Yankees against the Boston Red Sox and the NY Yankees were -150 on the money line, this just means that the player would have to risk $150 if they wanted to win $100, and they would need the Yankees to win the game for them to win the wager.  As the bookie, you would just need the opposite to happen for you to win.
The bookie is then responsible to pay their players when they win and collect from players when they lose.  In the world of betting, people get lucky and win sometimes, however over the long term all players lose. In addition, players often lose hundreds to thousands of dollars per week.
The Optimal Way to Be an Online Bookie
The best part about being an online bookie is that you do not need to have any experience with betting or making odds for sports.  Instead, there is an entire industry that is dedicated to providing a sportsbook website for bookies to offer to their players.
This industry is called pay per head, and they provide a turnkey solution in the form of an online sportsbook website, where they post hundreds of thousands of betting options each day, and they update all odds up to the second and grade all wagers as soon as each game ends.  Then all player and agent balances are updated up to the second in their accounts, to easily document and know how much is won or lost.
These services are called pay per head sportsbook, because that is how the cost is structured for the bookie, meaning the bookie only pays a flat fee per player per week that actually bets on the site.  The average price per head or player is $10 but can vary based on the quality of the service and website.
This low fixed price makes it very affordable for anyone to use the service, and since there are no commissions or other hidden fees, it gives the bookie the ability to make large profits on a weekly basis.
For example, if one player lost $500 in one week, you as the bookie would collect and keep 100% of that money, and it would only cost you $10 for that one player.  The more players you book action for, then the more money you will end up earning each week.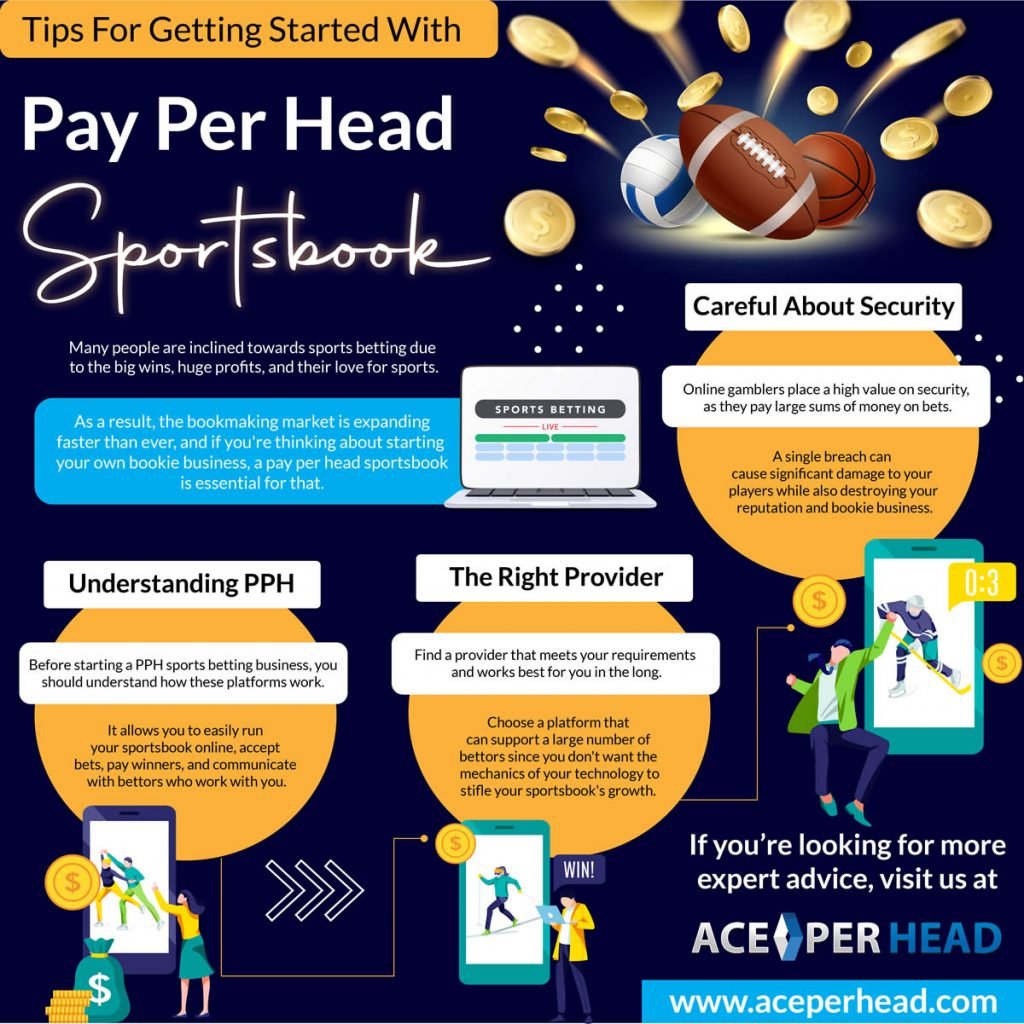 Don't Miss the Opportunity!
Since the pay per head services does all the bookmaking aspects and work for you, all you need to do as the bookie is pay and collect from players, and grow your business by getting the word out there that you accept wagers.  Not many online jobs have such little time or monetary commitment to them, but still, have the opportunity for huge profits. So get set up as an online bookie today, so you can make money while you are a student.