By using pay per head tools, bookies can increase profit on college football betting. Check out the Top 4 games on which bookies should have the most success creating profit.
Then, we talk some about the tools bookies can use to bump those profits higher.
Submitted by Payton on, Oct/11/2018
Now this game is going to be one not to miss out on, and it will be interesting to see just how it is going to play out. The two teams are stellar at times, and have shown weaknesses here and there, but not enough to derail their fans or the analysts from picking them as major contenders for the league, and possibly the playoffs.
Free Prediction Given by SportsCashSystem.com lead handicapper, Mike Taylor
Submitted by Payton on, Oct/03/2013
Members of the New York Super Bowl bid committee planned to spend much of much of the day Monday rehearsing the presentation they will give to owners on Tuesday.
Submitted by Payton on, May/24/2010
Breaking News
Here are today's headlines in the world of gambling and sports betting as they happen - Friday December 6, 2019.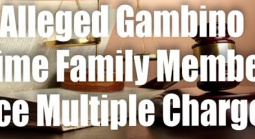 12 alleged Gambino Crime family members face charges of racketeering conspiracy, bribery, loansharking, fraud, obstruction of justice.  One individual is accused of recovering tens of thousands of dollars of a gambling debt on behalf of an Albanian organized crime figure.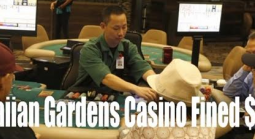 California's second-largest card room is paying state and federal regulators nearly $6 million for misleading gambling regulators and failing to do enough to deter money laundering, the state's attorney general said Thursday.