Mobile Apps Enhance Online Casino Gambling
Published on:
Jul/06/2018
Anyone who loves to gamble at a real money land-based casino or online at an internet gambling site will tell you that the thrill of the action is a big part of the overall experience.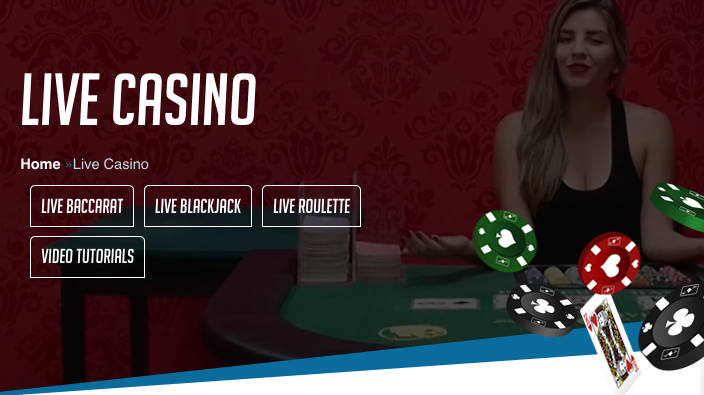 Going to an actual brick-and-mortar casino has the clear edge in this department, but the expanding sophistication of mobile casino gambling apps is rapidly closing the gap. In a recent post on PlaySlots4RealMoney.com, the piece explores the concept of real money gambling online in terms of how these new casino gambling apps have completely changed the game. Most of the emphasis in any mobile app tends to be placed upon the Smartphone or other handheld devices with internet access. The real movers and shakers in the internet gambling industry are the software developers that design the apps needed to play these real money casino games.
BetPhoenix Live Dealer Casino Proudly Accepts Bitcoin
Real money gambling on the Internet has been around for quite some time, but it was hard for online casino sites to reproduce the graphics and sounds that would emulate the experience of playing slot machines or table games at a land-based casino. The top software developers today have made some tremendous strides with mobile apps that make the most of what the latest Apple or Android smartphones can do.
Why Use a Mobile Betting Site
Supplement your casino sports book account where applicable

More free cash deals - Up to $1000 at BetPhoenix

Bet LIVE IN-PLAY many televised games as they are being played up to the final second

Bet from anywhere - no state or country restrictions

Digital payouts available in just a few hours

Minimum wager just US$5

Live dealer casino included

BetPhoenix Established 2006

chào mừng người việt
This report quantifies casino gambling on a worldwide basis as a $450 billion-dollar industry. While online gambling still has a fairly low market share, it has become one of the fastest growing segments when it comes to real money gambling. A big part of this growth can be directly attributed to mobile apps for casino games. We know that a much higher level of sophistication in these mobile apps is why this growth rate has exploded, but it is equally important to take a closer look at how these apps are driving this growth. One of the biggest reasons how they are enhancing the online gaming experience is by bringing "tactility" back to internet gambling according to this EasyMobileCasino.com report.
In simple terms, casino gamblers want to feel like they are at a land-based casino when they are gambling online. Enhanced sounds and graphics are only part of the equation. Today's mobile casino apps rely heavily on touchscreen technology to closely mimic the same experience of playing any real money mobile casino game live. The basic concept of mobility gives online casino games a huge edge over playing them at a land-based gambling facility. Smartphone technology with these highly sophisticated gambling apps bring the action to players on a 24-hour a day basis, every single day of the year. This has revolutionized the entire internet casino gambling industry in a relatively short amount of time.
The final way how mobile casino games apps are changing the range and scope of real money online gambling is adaptability. Software developers are only limited by their own imagination. What was new and exciting six months ago has already become yesterday's news. Mobile apps can easily be altered, updated and improved very quickly.

Another innovation that has enhanced the online gambling virtual experience are low-cost headsets such as Google Cardboard. This has helped to expand the market to a much wider group of end users.