MLB Lines Comparisons Between Sportsbooks
Published on:
Mar/30/2023
Dave Mason of BetOnline reveals how his book compares to others when it comes to Major League Baseball betting.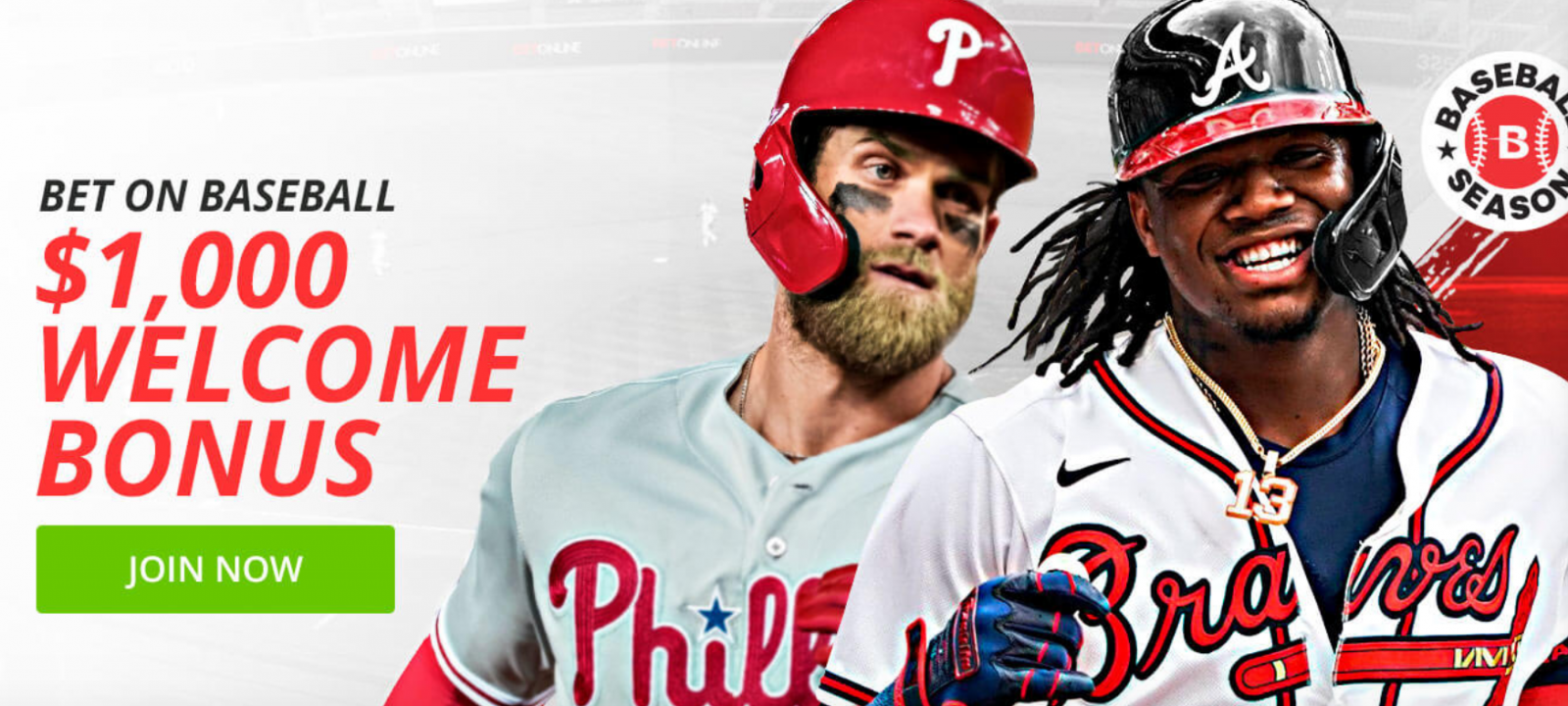 Why it Matters
Many sportsbooks offer a 20 cent line compared to the BetOnline standard dime line.  By betting on baseball at BetOnline consistently, one can save hundreds, if not thousands, of dollars in any given season.
Comparisons
Some books even offer greater than a 20 cent line.  In fact, it is widely believed that a number of US regulated books will offer higher priced lines in an effort to offset high operational costs (due to advertising) as well as tax assessments (as high as 50 percent in some states).
MLB OPENING DAY ODDS COMPARE:
BOOK A SF +155 NYY -189 (34cents)
BOOK B SF +160 NYY -190 (30c)
BOOK C SF +152 NYY -180 (28c)
BetOnline SF +165 NYY -179 (14c)
Amazing Futures and Live In-Play
BetOnline opened futures betting for all star MLB players just ahead of Opening Day.
The site will offer live in-play betting on all games.  Just be careful this season as the new pitch clock will result in some delays that could take some getting used to if you've engaged in this type of wagering routinely over the years.
World Series Payouts as of March 30, 2023
Rot     Odds to win 2023 World Series     Moneyline
901     Houston Astros         +650
902     New York Yankees         +750
903     New York Mets         +850
904     Los Angeles Dodgers         +850
905     Atlanta Braves         +850
906     San Diego Padres         +850
907     Toronto Blue Jays         +1200
908     Philadelphia Phillies         +1600
909     Seattle Mariners         +2000
910     Cleveland Guardians         +2200
911     St. Louis Cardinals         +2000
912     Tampa Bay Rays         +2200
913     Texas Rangers         +5000
914     Minnesota Twins         +4000
915     Milwaukee Brewers         +5000
916     Chicago White Sox         +3300
917     Los Angeles Angels         +4000
918     San Francisco Giants         +5000
919     Baltimore Orioles         +6500
920     Boston Red Sox         +6500
921     Chicago Cubs         +8000
922     Miami Marlins         +10000
923     Arizona Diamondbacks         +12500
924     Detroit Tigers         +20000
925     Kansas City Royals         +20000
926     Cincinnati Reds         +25000
927     Pittsburgh Pirates         +25000
928     Colorado Rockies         +25000
929     Oakland Athletics         +50000
930     Washington Nationals         +50000
- Don Shapiro, Gambling911.com