Miocic Says Don't Bet Against Him vs. Jones
Published on:
Sep/19/2023
Stipe Miocic recently sat down with Rashad Evans for an interview where he discussed his upcoming fight with Jon Jones, Ngannou vs. Fury and much more.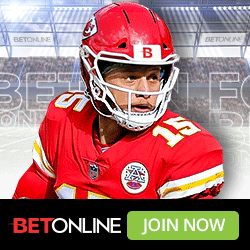 Miocic is currently a +325 underdog (Jones -425), but the full-time firefighter who moonlights as perhaps the greatest heavyweight in MMA history, warns not to bet against him at UFC 295.
"If you think I'm going to lose, good for you...you're going to waste a lot of money," Miocic said. "You're going to bet against me, you're going to waste some money. Sorry for that...on to the next."
Miocic talks about how he has put on some weight for the fight, climbing to 245 pounds, currently. He also says that fighting at Madison Square Garden crosses off a bucket list item.
The interview comes from "The Fight Guys" show, which is produced by BetOnline.
When pressed, Miocic wouldn't really offer up an opinion on the outcome of the Francis Ngannou vs. Tyson Fury bout, but was happy for his friend and former opponent.
"Good for Francis man, hats off, he got that payday. Good for him, and I wish him nothing but the best," Miocic said. "Anything can happen, man. I know [Ngannou] hits hard...I've felt it, so anything can happen."
Miocic said he would love to box at some point in his career, but that he's fully focused on November. He admitted that this fight vs. Jones means "everything" to his legacy.