Masked Singer Odds for Phelps, Biles, DWTS Odds Favor Athlete Plus Country Music Awards Wagering
Published on:
Sep/25/2023
It's a massive week for the entertainment world (well...except for the writers/actors) as there are three major reality TV shows kicking off, and the People's Choice Country Awards is slated for Thursday night.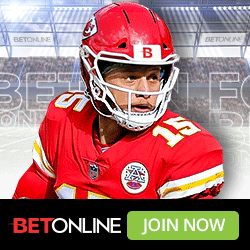 While football still rules the ratings, millions will be tuning in to watch the latest seasons of The Masked Singer, Dancing With The Stars and America's Got Talent this week.
Online gambling platform BetOnline.ag has been taking bets on who will appear as a Masked guest, and the pattern of wagers on two people in particular may have played spoiler!
The website said that Simone Biles, who initially started with 66/1 odds to appear, has taken "a large number of bets." Biles is now the favorite to appear with just 4/1 odds.
Michael Phelps was also seeing "an unusual amount of activity." His odds have dropped from 25/1 to 8/1.
Additionally, BetOnline also has odds to win DWTS Season 32. Former NFL running back Adrian Peterson is the favorite with 3/1 odds, followed by Lele Pons (6/1). There are also odds for which contestant will stumble first and be eliminated first.
Finally, the People's Choice Country Awards Artist of the Year odds are available below, along with America's Got Talent.
DWTS Season 32 Champion                 
Adrian Peterson            3/1
Lele Pons                      6/1
Alyson Hannigan           10/1
Ariana Madix                10/1
Barry Williams              10/1
Charity Lawson             10/1
Jamie Lynn Spears         10/1
Jason Mraz                   10/1
Mira Sorvino                 10/1
Xochitl Gomez              10/1
Harry Jowsey                12/1
Matt Walsh                   12/1
Mauricio Umansky        12/1
Tyson Beckford             12/1
DWTS Season 32 - First Contestant Eliminated             
Barry Williams              4/1
Matt Walsh                   5/1
Mauricio Umansky        5/1
Harry Jowsey                7/1
Adrian Peterson            8/1
Tyson Beckford             8/1
Charity Lawson             10/1
Jamie Lynn Spears         12/1
Mira Sorvino                 12/1
Xochiti Gomez              12/1
Alyson Hannigan           14/1
Lele Pons                      14/1
Jason Mraz                   16/1
DWTS - First Contestant to Stumble during Performance                      
Barry Williams              4/1
Ariana Madix                6/1
Lele Pons                      6/1
Mauricio Umansky        7/1
Harry Jowsey                8/1
Tyson Beckford             8/1
Matt Walsh                   9/1
Alyson Hannigan           10/1
Charity Lawson             10/1
Jamie Lynn Spears         10/1
Adrian Peterson            12/1
Jason Mraz                   12/1
Mira Sorvino                 12/1
Xochitl Gomez              12/1
DWTS - First Judge to Give a Perfect 10            
Carrie Ann Inaba           1/1
Bruno Tonioli                7/2
Derek Hough                4/1
Guest Judge                  5/1
2023 People's Choice Country Artist                 
Blake Shelton                1/1
Morgan Wallen             2/1
Luke Combs                  8/1
Kane Brown                  10/1
Kelsea Ballerini             10/1
Lainey Wilson               10/1
Zach Bryan                    10/1
Old Dominion               12/1
America's Got Talent Champion                       
Putri Ariani                               2/1
Lavender Darcangelo                 4/1
Ramadhani Brothers                 5/1
Murmuration                            6/1
Chibi Unity                                7/1
Adrian Stoica & Hurricane         12/1
Ahren Belisle                            14/1
Mzansi Youth Choir                   14/1
82nd Airbone Division               22/1
Avantgardey                             22/1
Anna De Guzman                      33/1
Masked Singer – Champion's Disguise              
Other               3/2
Animal              2/1
Food                 4/1
Insect               6/1
Masked Singer - To Appear As Contestant        
Simone Biles                 4/1
Kelly Clarkson               6/1
Britney Spears              8/1
Christina Aguilera          8/1
Michael Phelps             8/1
Alesha Keys                  10/1
Hunter Biden                10/1
Gwen Stefani                12/1
Kane Brown                  12/1
Mariah Carey                12/1
Miranda Lambert          12/1
Morgan Wallen             12/1
Scott McCreery             12/1
Madonna                      14/1
Justin Timberlake          16/1
Keith Urban                  16/1
Lady Gaga                     16/1
Nicki Menaj                  16/1
Selena Gomez               16/1
Billy Joel                       20/1
Tom Brady                    20/1
Brittany Mahomes        25/1
Cher                             25/1
Dolly Parton                  25/1
Drake                           25/1
Reese Witherspoon       25/1
Usain Bolt                     25/1
Adele                           33/1
Bradley Cooper             33/1
Clayton Kershaw           33/1
Eminem                        33/1
Jeremy Wang                33/1
Kanye West                  33/1
Katie Ledecky                33/1
Kevin Durant                 33/1
Alex Ovechkin               50/1
Anne Hathaway            50/1
Venus Williams             66/1
Jalen Rose                    100/1
Kerry Washington         100/1
Margot Robbie              100/1
Richard Sherman           100/1
Tiger Woods                 100/1
Tom Cruise                   100/1
Gisele Bundchen           150/1
Julia Roberts                 150/1
Serena Williams             150/1
Roger Federer               250/1
- BetOnline Press