Florida Sports Betting Fight Heading to US Supreme Court?
Published on:
Sep/19/2023
Here is your latest business news from the world of gambling.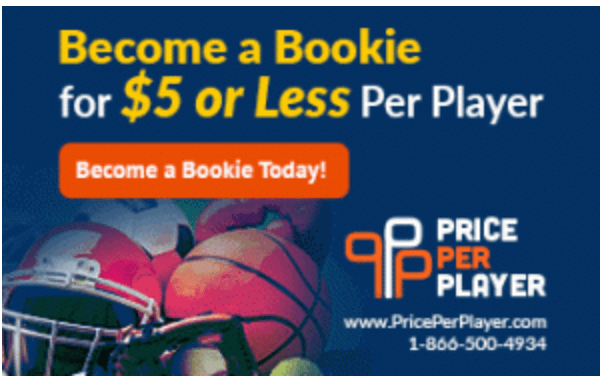 Florida Sports Betting Fight Heading to US Supreme Court? (September 19, 2023)
Owners of two Florida pari-mutuels plan to ask the U.S. Supreme Court to weigh in on whether a multibillion-dollar deal giving the Seminole Tribe control of sports betting throughout the state violates federal law.
A Washington, D.C.-based appeals court last week refused to reconsider a ruling that found the 2021 agreement did not violate the federal Indian Gaming Regulatory Act, which regulates gambling on tribal lands.
The three-judge panel's June 30 ruling reversed a November 2021 decision by a federal judge who halted a 30-year gambling agreement signed by Gov. Ron DeSantis and Seminole Tribe of Florida Chairman Marcellus Osceola Jr. and approved by the state Legislature.
The pari-mutuels are asking that the panel decision be put on hold while they seek Supreme Court review.
The panel ruling "presents an important question" for the high court "as to the scope of the Indian Gaming Regulatory Act" and mobile sports betting, lawyers for the pari-mutuels argued in the document filed Friday.
A "hub and spoke" mobile sports-betting plan in the Florida deal would allow gamblers anywhere in the state to place bets online, with the wagers run through servers located on tribal lands. The deal, known as a compact, said bets "using a mobile app or other electronic device, shall be deemed to be exclusively conducted by the tribe."
Learning Curve: BetMGM Mum After Teacher Bet Controversy (August 22, 2023)
BetMGM's decision to pay a Fairfax County, Virginia Special Ed teacher his $214,000 bet in full after initially cancelling it and calling it "an obvious error" hasn't necessarily hushed the noise across the internet, quite the contrary actually.
The teacher, Kris Benton, revealed that an attorney contacted him on Friday after nearly three weeks of giving the teach the runaround.  That lawyer advised BetMGM would be paying Benton in full but re-emphasized the odds were "an obvious error".  BetMGM did not cancel his bet until a full eight hours after the wager was placed.  They also are yet to release what the so-called "correct odds" should have been.
But now Benton is becoming the poster child of everything that is wrong with the US regulated sports betting industry.  Outside of finally paying the Virginia teacher, BetMGM's PR strategy here leaves little to be desired.
And now comes word that Benton is appearing on a Washington, DC news segment Tuesday night where lawmakers get to learn all about this fiasco.
The teacher once again appeared on the morning drive show Elliot in the Morning and revealed how he had to cancel a dinner reservation for he and his family made at an expensive restaurant during the period in which he won the $214,000 wager and BetMGM cancelling it.
With all the press garnered for this story, Elliot suggested the unnamed restaurant might want to comp Benton and his family after what they went through.  We'll follow up on that.
BetMGM remains silent on the whole affair.  Nobody else has.
Roblox Accused in Class Action Suit of Targeting Children With Illegal Gambling (August 16, 2023)
A class action lawsuit has been filed against Roblox Corp in the US District Court for the Northern District of California by Rachel Colvin and Danielle Sass.  The parents claim their children lost money in the form of Roblox's internal currency on third-party gambling websites.
The lawsuit alleges that Roblox has violated the Racketeer Influenced and Corrupt Organizations Act by profiting from minors' gambling activities.
According to the complaint, these children are now billionaires...well....at least when it comes to owning Roblox virtual currency. The use and oversight of Robux, which has actual monetary value, is central to the lawsuit.
The Roblox currency can be used to gambling online.
And while Roblox's terms of service claim to prohibit simulated gambling, the lawsuit argues that the company has allowed third-party gambling websites to accept online bets using Robux, despite having no legal affiliation with them.
Entain Sets Aside £585m to Cover Turkish Bribery Probe (August 10, 2023)
Entain has acknowledged it understands that the HM Revenue & Customs (HMRC) investigation, which is ongoing, includes a review of its former Turkish-facing business ties pertaining to alleged misconduct involving former third party suppliers and former employees.
On Thursday Bloomberg reported that Entain announced it is putting aside a £585 million provision as it closes in on an agreement with HMRC.  That's more than what investment bank Citi projected the fine to be back in June.  They arrived at an amount of between £200-£300 million.
"We are pleased to be making good progress towards drawing a line under this historical issue, which relates to a business that was sold by a former management team of the group nearly six years ago," chairman Barry Gibson said in a statement.
Entain, which was known as GVC at the time of the alleged improprieties, currently owns Ladbrokes and Coral and is partnered with MGM to run BetMGM in the US as part of a 50/50 joint venture.
Bet MGM performed strongly with Net Gaming Revnue up 55% to $944 million for the first six months of this year.
Stake.com Gets Around Premiership Gambling Ban (August 4, 2023)
Stake.com is hoping to get around the Premier League uniform gambling ban by leaning heavily on its streaming platform Kick.com.
This week, Premier League club Everton announced its sleeve sponsorship deal with Kick.
The Chelsea football club recently abandoned plans to partner with Stake.com over a shirt sponsorship deal amidst fan protests and despite the ban about to go into effect.  A Premier League rule change will prohibit gambling sponsors from 2025-26.
Staten Island's Finest Eric Dalessandro Introduces FanDuel Live Dealer Casino to NJ (August 1, 2023)
UK Banks Shutting Down Regulated Gambling Site Accounts? (July 30, 2023)
When a banking institution shuts down the account of a well respected and long established betting firm like SportingBet, operators are sure to take notice.   It's the type of thing that sends shivers down the spines of operators.
That's exactly what happened this past week in the UK as relayed by the great Mark Blandford, a long time figure in the gambling sector, per his LinkedIN page.  The bank in question is none other than UBS.
To make matters worse, they offered little in the way of any explanation.
"Anyone who has had a bank account closed for working in a legitimate, and in my case regulated, industry should IMO seek a Subject Access Request to understand what criteria your former bank are operating on. FYI In my case the guilty bank was UBS and no reason for given other than (regulated) gambling is a "High Risk" industry. This was despite my company, Sportingbet, having a UK gambling license with zero issues and a London Stock Exchange listing."
Once the "anything goes of bookmaking", within certain limits of course, the UK has been cracking down on operators and affiliates alike in recent years and this serves as one of the most chilling examples to date.
DraftKings Under Scrutiny for Taking Unapproved Tennis Bets in Mass (July 24, 2023)
Massachusetts regulators weighed in on a potential sanction for DraftKings after it was revealed the state-based company mistakenly took hundreds of bets on unauthorized tennis events. 
The commission did not decide a course of action on Monday, and a written ruling will follow later.
The company admitted to taking 864 bets and $7,867 in total action on UTR Pro Tennis Tour events, which were not authorized by Massachusetts regulators.
DraftKings claimed it was a "miscommunication" between its trading and trading compliance teams.
The UTR-connected wagers were voided, with winners having their winnings confiscated and stakes returned.
PlayUp Hopes to Become Relevant as Sheldon Adelson Rolls Over in His Grave: Sands Goes Online (July 12, 2023)
For the better part of a decade, Las Vegas Sands has worked with the likes of South Carolina Republican Senator Lindsey Graham to try and eradicate attempts at legalizing online casinos in the US. 
Then something happened.
The billionaire casino magnate who ran the Las Vegas Sands died. 
Sheldon Adelson lived an amazing life to be sure and he never backed down from his attempt to prevent Web casinos.  He also never looked to get into the industry he condemned either, this despite the newfound interest in mobile sports gambling.
Back in November we learned that Las Vegas Sands would be ending its decade long attempts to quash the activity.
And to almost nobody's surprise, they just announced six months later plans to launch an internet casino.
Pierre Lindh of iGaming Next was first to make the announcement via his LinkedIN page.
The biggest gambling operation in the world finnally pulls the trigger and enters the world of online gambling! iGaming NEXT can reveal that Las Vegas Sands Corp. launches Live Casino!
Then there's PlayUp! 
Play Who?
The once ballyhooed horse racing platform that got into some hot water with Ohio regulators before settling in April by agreeing not to operate there (nice settlement) is now about to be sold to a publicly traded company.
PlayUp US To Be Bought, Pared Down By Listed Company is the headline appearing on Legal Sports Report this week.
PlayUp, a company that somehow managed to make Bet America look like they knew what they were doing, is said to be "going through a significant restructuring and will only bring up to seven employees to the new company," according to Matthew Waters of LSR.
PlayUp, which is based in Australia, is only live in Colorado and New Jersey, with both regulators aware of the impending transaction, he reports.
Typically this type of news is released AFTER the transaction is finalized, but we'll play along.
This is not a knock on Australia, we were huge fans of CanBet back in the day, but does anybody notice a trend here (a la PointsBet)?
We will continue to monitor the situation.
- Aaron Goldstein, Gambling911.com