Largest Liabilities College Football Week 3, NFL News and Notes and UFC Fight Night Lines
Published on:
Sep/16/2023
Largest liabilities this morning are Penn State, LSU, Wisconsin, FSU, Ohio and Indiana at BetOnline. Here's the current action for national TV games: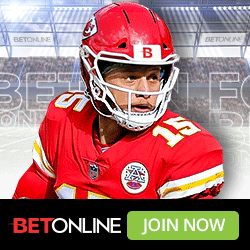 Florida State at Boston College (+26, 47.5)
61.9% of $ on Florida State
59.8% of $ on OVER
Penn State at Illinois (+14, 47.5)
64.2% of $ on Penn State
60.5% of $ on OVER
LSU at Mississippi State (+9.5, 54)
58.6% of $ on LSU
85.3% of $ on OVER
Wake Forest at Old Dominion (+14, 60.5)
51.9% of $ on Wake Forest
62.1% of $ on OVER
75% Of Action On Chiefs to Cover Against Jags on Week 2 | @betonline_ag Week... https://t.co/rNDHSqw3PT via @YouTube

— gambling911 (@gambling911) September 16, 2023
NFL Odds and Notes:
Seven dogs won outright in week one. Detroit, Cleveland, Tampa Bay, Green Bay, Las Vegas, Miami, and Los Angeles Rams.
12 of the 16 games in week one went under the posted total.
The biggest line movements thus far since opening the Week 2 lines:
NYJ/Dallas went from -4 to -8.5, a 4.5-point swing. Obviously due to Aaron Rodgers injury
GB/Atlanta went from GB -1 to Atlanta -1.5 a 2.5-point swing and a new favorite.
LV/Buffalo went from Buffalo -9.5 to -8, a 1.5-point swing.
NYG/Arizona went from NYG -5.5 to -4, a 1.5-point swing.
SF/LAR went from SF -5.5 to -7, a 1.5-point swing.
The three most wagered favorites are all road favorites:
KC (-3.5) at Jacksonville:                       68% on KC
Cleveland (-2.5) at Pittsburgh:               66% on Cleveland
Miami (-2.5) at New England:                 63% are on Miami
The three most wagered underdogs are:
Chicago (+2.5) at Tampa Bay:               67% are on Chicago
NYJ (+8.5) at Dallas:                             64% are on the New York Jets
Seattle (+4.5) at Detroit:                        61% are on Seattle
The two most wagered overs are:
SF at LAR:                                            71% are on over 44.5 points
KC at Jacksonville:                                64% are on over 51 points
The two most wagered unders are:
NYJ at Dallas:                                       69% are on under 38 points
Baltimore at Cincinnati:                          65% are on under 46.5 points
UFC Fight Night lines are subject to change. Here's the direct link for real-time odds: https://www.betonline.ag/sportsbook/martial-arts/mma/ufc-fight-night
Saturday, September 16 - UFC Fight Night
Marnic Mann                                +555                               
Josefine Knutsson                       -805                               
Alex Reyes                                   +405                               
Charlie Campbell                         -555                               
Jasmine Jasudavicius                 +100                               
Tracy Cortez                                 -120                               
Daniel Lacerda                             +190                               
Edgar Chairez                              -225                               
Josh Fremd                                  +260                               
Roman Kopylov                           -310                               
Elise Reed                                    +300                  
Loopy Godinez                             -400                               
Kyle Nelson                                  +206                               
Fernando Padilla                         -241                               
Christos Giagos                           +235                               
Daniel Zellhuber                           -275                               
Terrence Mitchell                         +550                               
Raul Rosas Jr                               -800                               
Kevin Holland                               +125                               
Jack Della Maddalena                 -145                               
Alexa Grasso                                +157                               
Valentina Shevchenko                 -182
- BetOnline Press