Is PrizePicks Legal in Florida? Gators Betting
Published on:
Oct/05/2022
PrizePicks is legal in the great state of Florida.  It's not quite sports betting, but it's close.  If you are looking for a full suite of sports betting including live in-play, props, futures, parlays and a generous welcome bonus up to $2500, BetUS is available here.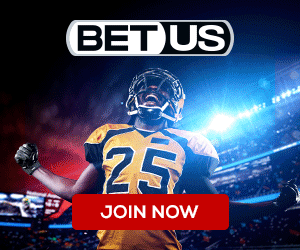 PrizePicks From Florida
PrizePicks is described as the "new age of daily fantasy sports".  It is the simplest, fastest, & most exciting daily fantasy sports game, but the platform is limited in terms of sports wagering aspects. You choose 2-5 players and determine whether they go over or under a projected total.
PrizePicks is a form of sports betting. Users can either place bets on individual player stats going over or under (points, strkeouts, etc...) or you can simply bet on player fantasy scores. 
The different betting options include "Flex Play" or "Power Play". 
Flex Play works as follows:
2 Player Predictions: Pays 0.5x for one correct prediction and 2x for two
3 Player Predictions: Pays 1.25x for two correct predictions and 2.25x for three
4 Player Predictions: Pays 1.5x for three correct, 5x for four
5 Player Predictions: Pays 0.4x for three correct predictions, 2x for four and 10x for five
Power Play is the more risky of the two.
2 Player Predictions: Pays 3x for two correct predictions
3 Player Predictions: Pays 5x for three correct predictions
4 Player Predictions: Pays 10x for four correction predictions
Bet the Florida Gators 2022 vs. Mizzou
As far as more traditional betting goes, Florida (3-2 Straight Up and Against The Spread) comes into this game against Missouri as a -11 favorite, up from -10.5.
The Gators have mostly disappointed so far this season with a road loss to Tennessee (by 5) and home loss to Kentucky (by 10).  Florida won a good game the first week versus Utah.
The Gators remain within the top 40 on the Sagarin power ratings.  They come in at No. 34 with a rating of 77.27.  In the game against Missouri, we get a number of 10.48, which is right on the money.
So far this season, only one analyzed game has fallen within the 10 to 11 realm with a line on the money, and the favorite in that game won big.  That was Pittsburgh moing from -12 to -10.5 in a game against WMU.
Mizzou beat Florida last season at home by a single point in overtime.  Florida won the two previous meetings by a lot.
- Tyrone Black, Gambling911.com