How to Become a Bookie From Scratch
Published on:
May/20/2019
Becoming a bookie isn't as difficult as you may think. In this guide, I will assume that you are starting from scratch and provide you with the steps to get started. There's a lot to learn if you want to run a successful operation, but I don't want to overwhelm anyone.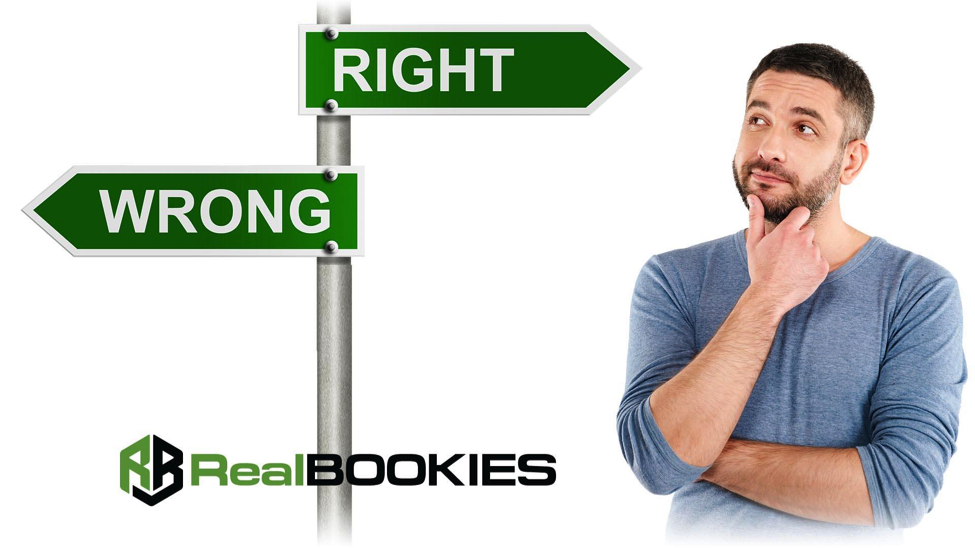 Setting up Your Sports Betting Website
Nearly all sports bettors want to be able to bet online anytime they want. The days where bettors will call or text in bets are gone for the most part. In order to succeed, you need a website and the software to handle all of the back-end tasks.
This is where pay-per-head (PPH) shops come in. New bookies starting from scratch can join a PPH service and be up and running within hours. We discuss the ins and outs of PPH shops in other guides, but essentially a PPH service provides everything you need to start your bookie except for the player base, which is on you to build and develop.
*4 weeks free trial
*Starting at $7 per head, 24/7 support
*Pay only for active players
*Live in-play betting on mobile or laptop
*No deposit required - Instant setup
*Live dealer casino or virtual casino
*18 plus years in business serving sports betting public
*70 plus horse tracks
Click here to visit RealBookies
The best PPH services provide you with not only the software, but they also set the lines for dozens of sports leagues and numerous bet types. They'll also provide your players with customer support and in some cases they offer a call centre your players can call 24/7 to place bets. You'll also gain access to various reporting tools.
Your players will be able to bet on sports, play casino games and bet on horses. However, you have complete control over your sportsbook business. If you want to restrict some of the features or remove certain sports leagues from the wager menu - it's all possible.
How Much Money Do I Need to Start a Bookie?
You really don't need a huge budget to get started. PPH shops start at under $10/head and you only pay for active players. Apart from that expense, your bankroll needs to be substantial enough to cover any of the winnings from your players.
When you first start out as a bookie you likely won't have enough coming in to cover a big win. As your business matures, the losses from the majority of your players will cover the winnings from the players that win enough to cash out. Over the long-run a bookie will make money on almost all of his players, but sports bettors do go on heaters.
If you're unable to payout your player his winnings your reputation will be tarnished and word gets around fast across social media and betting forums. Don't become a bookie if you're unable to cover losses early on. If you notice a player winning a lot, you can either change his betting limits, build a betting profile to restrict him or cut him completely off.
You'll also need money to market your bookie website. Initially you can try building your player base through word of mouth, friends and locals. Once you exhaust these avenues, your next step is to begin marketing your website online. Social media marketing is free and can help get your brand name out to the masses. Having reviews written on betting websites is another way to market your new bookie business.
In conclusion, you need money, players and a website to start a bookie from scratch. We could talk all day about the intricacies of becoming a bookie, but you don't need to be overwhelmed with information. Follow the steps above and you'll be and running.
Are you interested in Pay Per Head?