Ride On Curlin Odds to Win the 2014 Preakness Stakes
Published on:
May/16/2014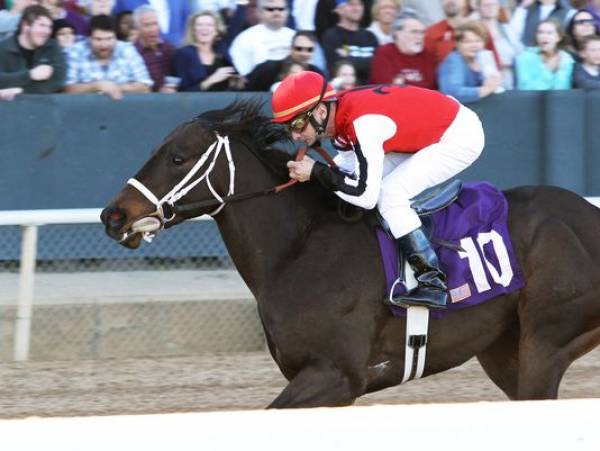 Ride On Curlin odds to win the 2014 Preakness Stakes were set at 7/1 at AceSportsbook.com.
He'll start from the number 10 spot, which hasn't produced a whole lot of winners in Preakness Stakes history but this has some to do with a smaller field on certain years.
Calvin Borel was supposed to ride Ride On Curlin but was taken off that duty as a result of this horse's poor Kentucky Derby performance.
His Derby experience could be seen as a fluke and the Preakness Stakes offers up a much better pace potential for Ride On Curlin.  But he just doesn't look like the horse to beat California Chrome.
Prior to the Derby, Ride On Curlin's only two wins came from sprinting. 
He placed in all six graded attempts while never seriously threatening to prevail.  His relatively short Kentucky Derby odds were likely a result of Borel being the jockey.
30% at 3X roll

60% at 6X roll

90% at 9X roll

120% at 12X roll

40% at 4X roll

70% at 7X roll

100% at 10X roll

130% at 13X roll

50% at 5X roll

80% at 8X roll

110% at 11X roll

140% at 14X roll

150% at 15X roll

200% at 20X roll
Dynamic Impact 10/1 (was 18/1)
General A Rod 30/1 (was 18/1)
California Chrome -155 (was +135)
Ring Weekend 43/1 (was 30/1)
Bayern 16/1 (was 10/1)
Ria Antonia 34/1 (was 40/1)
Kid Cruz 21/1 (was 20/1)
Social Inclusion 9/1 (was 3.5/1)
Pablo Del Monte 33/1 (was 18/1)
Ride On Curlin 8/1 (no change)
- Don Shapiro, Gambling911.com