Preakness Stakes Picks (2011): Post Positions
Published on:
May/19/2011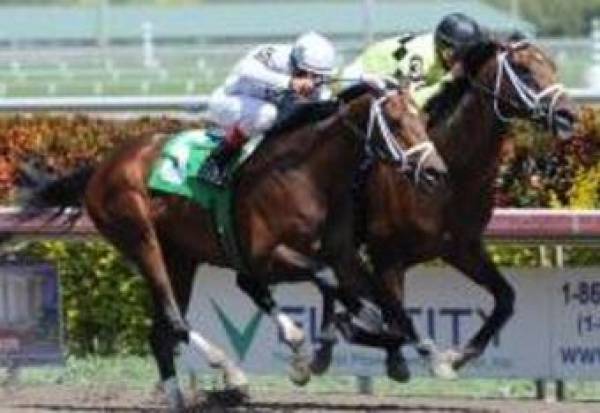 Gambling911.com has your Preakness Stakes picks for 2011 with Kentucky Derby with a special emphasis on post positions.
Here are our Preakness Stakes picks for 2011 when we consider the all important post positions drawn. 
The best post positions in the Preakness Stakes are #4, #7 and #8.  These posts have won twice each in the past 8 years.  Seven of the last 12 post position winners have come from 7-12.  Hence, positions 7-12 and #4 should be reviewed carefully. 
Which horses have the edge in this regard?
Number 4 belongs to Flashpoint at 12/1 odds or +1200.
Those Living Outside the United States Welcome to Play at Totesport.com

US Customers Strictly Prohibited From Playing at Totesport.com
Number 7 – Midnight Interlude at 18/1 odds
Number 8 – Dance City at 8/1 odds
Number 9 – Mucho Macho Man at just shy of 6/1 odds
Number 10 – Dialed In at 4/1 odds
Number 11 – Animal Kingdom at 2/1 is the favorite
Number 12 – Isn't He Perfect would pay out $3500 for every $100 bet.
Our 2011 Preakness Stakes picks continue below.
Obviously, most people will be looking at Animal Kingdom first, a horse that saw its odds slashed from 20/1 to 6/1 just hours before the Kentucky Derby, a race he ended up winning. 
Animal Kingdom– The Preakness Stakes pace is likely to be much quicker.  That might not prevent Animal Kingdom from winning another one on his way to the Triple Crown.  Drf.com's Marcus Hersh notes that Animal Kingdom has won races from on the pace (Keeneland maiden), from last place while making multiple moves up the rail (Spiral), and from mid-pack with one long sustained run (Derby).  The problem with Animal Kingdom is with the short odds of 2-1.  Granted he could be worse at even.
Dialed In– While Dialed In could prove more effective at the 2011 Preakness, we do not believe he is worthy of 4-1 odds after finishing 8th at this year's Kentucky Derby.  There is a motivating factor that must be considered here.  Dialed In stands to earn a $5.5 million bonus if he wins the Preakness.  That is an incentive for having won the the Grade 3 Holy Bull and the Grade 1 Florida Derby.  The fact that he is in such a position has to mean something.  He lacks tactical speed, which can be a serious problem here. 
Mucho Macho Man– He finished 3rd in the Derby and the nearly 6/1 odds have value to make Mucho Macho Man one of the more tempting 2011 Preakness Stakes picks.  He appears to be a horse that continues to improve and can finish strong late. 
Isn't He Perfect– He may not be perfect at 35/1 odds the payout potential is substantial.  Knowing Isn't He Perfect has an edge when it comes to post position means a lot, it's also good that his Beyer Speed Figures have improved in recent months.  Still, he doesn't quite have what it takes to win the Preakness Stakes.  For the payout, he might be worth a small play. 
Flashpoint – He'll start from the lucky number 4 position with odds that pay out $1200 on a $100 bet.  The Hutcheson victory at Gulfstream still ranks as one of the top efforts by a 3-year-old this year.  He'll be fresh, not having raced since early April.  His trainer will be starting a horse for the first time in The Preakness, which could be a tremendous disadvantage. 
Midnight Interlude – Running from a post position that has enjoyed a wealth of success in recent years, the 18/1 odds are enticing for sure.  Being that the trainer is Bob Baffert, Midnight Interlude becomes even a greater temptation.  Ahh, but there is one slight problem.  He finished 16th at the Derby.  The career-best 97 Beyer is equivalent to most of his rivals running the Preakness. 
Dance City-  What makes this horse so special besides the post position edge?  He's a Todd Pletcher horse for one.  And, while he has not run many races, his performances have been quite good and Dance City continues to improve.  The lively pace at the Preakness could soften him up. 
The latest 2011 Preakness Stakes odds appear below and are courtesy of SBG Global (be sure to claim your free cash bonus using reference code GAMBLING911)
Animal Kingdom +200 (pays $200 for every $100 bet)
Dialed In +400
Mucho Macho Man +500 (previously +550)
Shackleford +750
Astrology +1000
Concealed Identity +2200
Dance City +800
King Congie +1800
Mr Commons +1800
Norman Asbjornson +1300
Sway Away +1300
Flashpoint +1200
Isn't He Perfect +3500
Midnight Interlude +1800 (was at +1400)
Ruler On Ice +2700
Saratoga Red +4000
- Dan Shapiro, Gambling911.com