Dialed In Odds Now at 4 to 1
Published on:
May/06/2011
While some online sportsbooks had Dialed In at 2/1 odds or even shorter, SBG Global was offering the favorite at +400 for a payout potential of $400 on every $100 bet or $40 on every $10 bet. 
While his favorable post position has won two times in the past five years, Dialed In's trainer, Nick Zito, has not won a Kentucky Derby in 17 years.
"I think there's no better trainer in the world than Nick preparing a horse for a big race," Robert La-Penta, Dialed In's owner, said recently. "You know, he said early on I'm not going to send Dialed In to Churchill early, the weather is horrible there, and you know the horse has had a lot of experience. He was there for over a month prior to his main race, so he knows the tracks and the surroundings."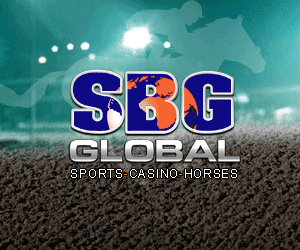 A number of books slashed Dialed In's odds in half following news that Uncle Mo would not be racing. 
Meanwhile, Nehro, Midnight Interlude and Mucho Macho Man appeared to be gaining some momentum down the stretch in the odds department. 
All odds to win the 2011 Kentucky Derby appear below and were available for betting at SBG Global here.  Use your Visa card or other method to get bets in early.  Claim FREE CASH by using bonus code GAMBLING911.  SBG Global has been in business since 1999. 
 

 

 

 

 

 

 

06:20 PM This game is circled.

7201  

Dialed In

 

 

+400

7203  

Nehro

 

 

+600

7204  

Ar Char Charch

 

 

+1000

7205  

Master of Hounds

 

 

+3000

7207  

Midnight Interlude

 

 

+1000

7208  

Mucho Macho Man

 

 

+1200

7209  

Soldat

 

 

+1200

7210  

Shackleford

 

 

+1200

7211  

Pants on Fire

 

 

+2000

7212  

Brilliant Speed

 

 

+3000

7213  

Stay Thirsty

 

 

+2000

7214  

Animal Kingdom

 

 

+3000

7215  

Decisive Moment

 

 

+3000

7216  

Santiva

 

 

+3000

7217  

Comma to The Top

 

 

+3000

7218  

Twice The Appeal

 

 

+2000

7219  

Twinspired

 

 

+3000

7220  

Watch Me Go

 

 

+5000

7223  

Derby Kitten

NA

 

+3000

 
- Ean Lamb, Gambling911.com