Betting on the Preakness (2011)
Published on:
May/19/2011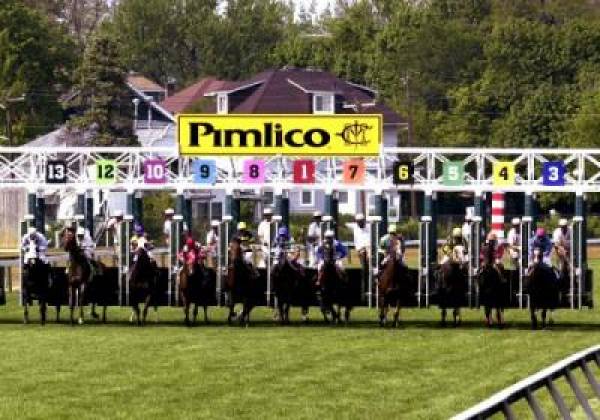 Betting on the Preakness 2011 can be done online at race books such as SBG Global.com, which offer generous cash bonuses upon joining. 
Some of the things to look at before placing your bet are the contenders past performance, whether the horse is on an upward swing, how his performance might match up with the Pimlico track, past post position trends and edges in addition to the weather forecast for Baltimore the day of the race.
In regard to the later, forget the mud.  The forecast as of Thursday is mostly sunny skies.
When it comes to the post positions, the best spots in the Preakness Stakes are #4, #7 and #8.  These posts have won twice each in the past 8 years.  Seven of the last 12 post position winners have come from 7-12.   The three favorites to win the 2011 Preakness were each within this range:  Animal Kingdom, Dialed In and Mucho Macho Man. 
Here are some quick horse profiles for the favorites to review prior to betting on the Preakness 2011:
(below ad)
Animal Kingdom – Won the Kentucky Derby, coming into his own, versatility, has won races on the pace, from the middle and from last place.  It has, however, been just 13 days since that grueling Derby race. 
Dialed In – His performance at the Kentucky Derby was a let down.  At 4/1 odds, there might not be much value betting on Dialed In.
Mucho Macho Man – Coming into his prime now.  He is consistent.  He just might not be as good as Animal Kingdom.
Shackleford – This is a horse a lot of people are talking about, and with good reason.  He led a pack of 19 horses up until the eighth pole in the Kentucky Derby – more than 90 percent of the race – before fizzling out. 
Dance City – Has one of the most favorable post positions.  The lively pace at Pimlico could hinder Dance City.  He hasn't raced often but has performed quite well in those that he has.  Never won a stakes race though. 
Astrology – He was coming in at 10/1 odds.  He has never been out of the money in seven career starts at five tracks at five distances.  He is among four Preakness hopefuls yet to win beyond a mile.
Animal Kingdom +200 (pays $200 for every $100 bet)
Dialed In +400
Mucho Macho Man +500 (previously +550)
Shackleford +750
Astrology +1000
Concealed Identity +2200
Dance City +800
King Congie +1800
Mr Commons +1800
Norman Asbjornson +1300
Sway Away +1300
Flashpoint +1200
Isn't He Perfect +3500
Midnight Interlude +1800 (was at +1400)
Ruler On Ice +2700
Saratoga Red +4000
- Dan Shapiro, Gambling911.com
Betting on the Preakness online can be done via credit card or cash transfer.  Both provide almost immediate access to one's account and wagering.   Gambling911.com strongly advises readers to get bets in early to avoid race day volume.