American Pharoah Snubs Home State, Monmouth Park Race Track
Published on:
Jun/20/2015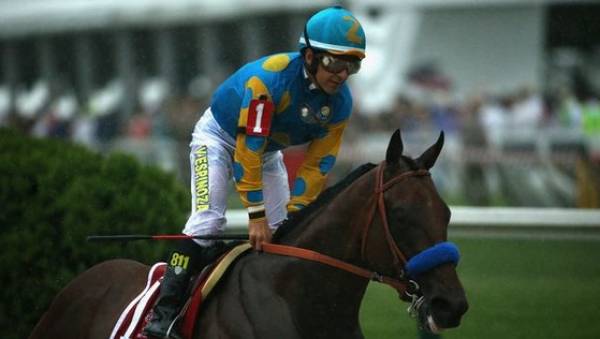 (Gambling911.com Sports News Wire) – Monmouth Park officials are hopeful that Triple Crown winner American Pharoah's next stop will be his home state of New Jersey and Monmouth Racetrack, though the odds appear against this happening.
American Pharoah's home is owner Ahmed Zayat's Stables in Piscataway, New Jersey, but Zayat tweeted Thursday that Saratoga is now ahead of Monmouth Park.  Officials at Monmouth are considering options such as increasing the purse.
``Monmouth park is going to do everything within its power to convince the American Pharoah's connections to bring horse to Monmouth Park,'' said Dennis Drazin, adviser to the New Jersey Thoroughbred Horsemen's Association, which operates the track. ``We are committed to fans of New Jersey and fans who support horse racing to put up our own money to try to attract the horse here.
``We're trying to come up with right bonus package. We want to discuss it with Zayat family and (trainer) Mr. (Bob) Baffert as to exactly what would get the horse here. We don't want to just throw money at this if it does not guarantee the horse comes here if he's healthy.'' - Don Shapiro, Gambling911.com