The UVA Cavaliers are set to take on a red hot Syracuse Orange team in Week 4.  Virginia is 2-1 without a cover thus far.  Syracuse has won all of its games and is 3-0 Against The Spread.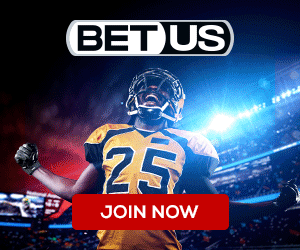 The power ratings leave us with a number of 12.37.  The line on this game has moved above and below the key number 10.  Many of the books were sitting on that number as of Thursday night.  The line did hit as high as 11 on Tuesday at some books.  This one has remained an underlay of between 1 and 3.
This game is the conference opener for the Cavaliers and new coach Tony Elliott.  Both teams are coming off of wins determined in the final seconds.  Syracuse has had wins against two teams inside the top 51 on this week's Sagarin power ratings.
Syracuse quarterback Garrett Shrader has completed 66.2% of his throws for 709 yards.  He has eight touchdowns and is yet to turn the ball over. The Virginia defense is ranked 57th nationally, allowing 349 yards per game, and has eight sacks.
The Cavs have turned the ball over eight times in their first three games.
The Cavaliers are 7-1 Against The Spread in their last 8 games after accumulating more than 450 total yards in their previous game and 6-1 ATS in their last 7 games after allowing less than 100 yards rushing in their previous game.
The Orange are 8-1 Against The Spread in their last 9 games following a ATS win and 7-1 ATS in their last 8 home games.
Virginia @ Syracuse Prop Bets
Rot     First Scoring Play of the Game     Moneyline
2009     Virginia TD         +185
2010     Virginia FG         +875
2011     Virginia Any Other Score         +5000
2012     Syracuse TD         +120
2013     Syracuse FG         +360
2014     Syracuse Any Other Score         +5000
Rot     Winning Margin     Moneyline
2019     Virginia to win by 1-6 pts         +550
2020     Virginia to win by 7-12 pts         +1100
2021     Virginia to win by 13-18 pts         +2200
2022     Virginia to win by 19-24 pts         +5500
2023     Virginia to win by 25-30 pts         +8000
2024     Virginia to win by 31-36 pts         +10000
2025     Virginia to win by 37-42 pts         +11000
2026     Virginia to win by 43 or more pts         +12500
2027     Syracuse to win by 1-6 pts         +330
2028     Syracuse to win by 7-12 pts         +450
2029     Syracuse to win by 13-18 pts         +450
2030     Syracuse to win by 19-24 pts         +600
2031     Syracuse to win by 25-30 pts         +1100
2032     Syracuse to win by 31-36 pts         +1600
2033     Syracuse to win by 37-42 pts         +2500
2034     Syracuse to win by 43 or more pts         +3300
Rot     Double Result     Moneyline
2035     Virginia/Virginia         +450
2036     Virginia/Tie         +3500
2037     Virginia/Syracuse         +550
2038     Tie/Virginia         +2500
2039     Tie/Tie         +4000
2040     Tie/Syracuse         +1200
2041     Syracuse/Virginia         +1000
2042     Syracuse/Tie         +4000
2043     Syracuse/Syracuse         -150
- Mary Montgomery, Gambling911.com