The popular streaming service Twitch is embroiled in scandal in recent days following the confession of one streamer admitting to scamming others out of hundreds of thousands of dollars to support his gambling addiction.  This resulted in Twitch finally announcing a ban on some forms of gambling including roulette, slots and dice, just not poker.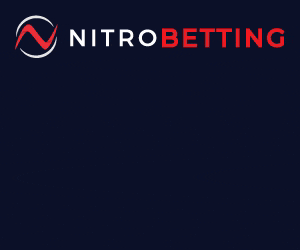 As if that weren't bad enough, one of the streamers claiming to have been bilked out of money, alleged a sex assault cover up. 
Caught in the crosshairs of this scandal is the popular betting site Stake.com, a site best known for its partnership with recording artist Drake.
Twitch referenced that site and a handful of others, including Rollbet.com, DuelBits.com and Roobet.com, upon announcing its gambling ban late Tuesday.  The streaming platform will only allow gambling sites provided they are licensed.  Stake, however, is licensed in Curacao, as are many gambling websites.  The website had yet to issue a comment by Wednesday morning.
Techcrunch.com explained how the scandal broke, better than we can:
Over the weekend, ItsSliker, a U.K.-based streamer who gained some popularity back in 2019 after appearing on game show streams, was accused of misleading Twitch figures into loaning him big sums of cash. According to Discord logs linked on a Reddit thread, ItsSliker claimed that his bank account was locked and he needed help while the account was frozen.
A number of big name streamers came forward with similar stories about being contacted to help ItsSliker out with his financial need under similar circumstances, including Ludwig Ahgren, Mizkif, Lukeafkfan and Trainwreck, who said he once gave the lesser known streamer a payment of about $45,000. Twitch's most-watched streamer of 2021, xQc, vowed to help repay the money lost, estimating the total at around $300,000.
One individual on Twitter questioned why Twitch (and its more popular members) remains silent on other issues that affect the streaming community.
"Gambling... that's where they draw they line. Not hate raids, racism, transphobia, or anything that effects BIPOC on Twitch."
Gambling... that's where they draw they line. Not hate raids, racism, transphobia, or anything that effects BIPOC on Twitch.

We have to have 10 different iterations of the N word banned in chat just to go live, but gambling is where y'all find energy to take a stand. Smh. https://t.co/pEheYVjAfF

— Uni (They/Them) (@UniTheMonarch) September 19, 2022
Some streamers worried that poker and sports betting might be banned next.
@DrAlexChauran tweeted:
"I think it's the best possible scenario that @Twitch is banning gambling but not poker. Poker needs to be recognized as a game of skill that is set apart from all the garbage slots and crap. Here a mainstream $2.6 company owned by Amazon is doing so."
By Wednesday morning, Twitch had announced the suspension of one of the individuals allegedly involved in covering up an apparent sexual assault.
Top Twitch streamer Mizkif has been suspended from Pro Gaming Org. 
Just Chatting streamer AdrianahLee had come forward back in July claiming how, during a 2020 holiday bash, CrazySlick followed her around and tried to grope and kiss her.  She further alleges that he touched her "neck and chest" multiple times to check her pulse after she was said to have passed out drunk in one of the rooms.
CrazySlick would later go on to apologize for being drunk and "making her feel uncomfortable".
AdrianahLee said Mizkif and another streamer, Maya, helped downplay the accusations by having her paint CrazySlick in a more favorable light.
Additionally, old videos and screenshots were uncovered whereby Mizkif undermines AdrianahLee's experience—calling it "not really a big deal" while using slurs in a chat with a friend against African American and LGBTQ+ people.
By Wednesday morning, others were being encouraged to come forward to report on alleged bad behavior by Twitch streamers.  The gambling accusations had by now mostly taken a back seat.
of people slick has been weird to/ harassed/ assaulted (feel free to reply your story as well)

— Adrianah Lee (@AdrianahLee) September 20, 2022
Streamer Adrianah Lee had posted a series of vile texts from accusers.
One writes:
"But when I was 19/20 I genuinely wanted to get to know him as a person but right away he was really sexual.  Like second phone call we ever had he was talking about flying me out for sex (during the pandemic, too)."
Another accusation read:
"I asked (redacted) to take photos for my OnlyFans (page) when we first met two years ago.  We were outside he had a nice camera and I asked if I could flash the camera.  It was very much a discussed consensual shot. I asked those who were with me to turn away for a second please.  They already were, but Slick said no.  I asked him again.  He said no.  It was my first stupid sign that Slick sucks.  Since then I've kept my distance.  Slick doesn't understand the life."
Other texts, purportedly from Slick, also surfaced and were posted by Adrianah Lee.
After all of this, an unidentified gambling casino reportedly has offered Sliker a sponsorship so he could pay off his debts.
- Nagesh Rath, Gambling911.com