Online Gambling Trends Expected to Catch on in 2023
Published on:
Nov/28/2022
We heard for years how mobile betting would revolutionize the online gambling industry way back in 2000.  That prediction never quite materialized.  Well, at least not for the next decade.  Then when it finally happened.... it happened like a barreling freight train.
The launch of Apple's iPhone in 2007, along with the App Store one year later, was game-changing, literally. Candy Crush Saga became among the first free-to-play casino games to find a home on our beloved smartphones.
Now, not only do we have access to a real money casino online via our mobile device, one can actually interact with live dealers and even other gamblers. 
So what are some hot trends in the casino sector we here at Gambling911.com anticipate in the coming year (2023)?  Let's take a look into our crystal ball and see.
Virtual Reality Gaming
Okay, 2023 is the year this technology will finally take off....maybe.
Virtual Reality casino gaming has huge potential but the technology is just not advanced enough to make a serious impact in 2023 we believe.
Most of what is out there now is free-to-play and clunky based on some of the feedback we've seen across the Net.  It's not as if anyone is proclaiming "Wow this VR online casino blackjack game is amazing!"  Probably because nothing "amazing" has come along just yet.
If only maybe you could win big money playing with these headsets.  VR equipment is still out of reach pricewise for the vast number of people.  The best kits we could find were US$1400 and up.
In some ways, the popular live dealer online casinos that have taken the industry by storm use components of Virtual Reality.  But it is indeed one thing to interact with a live dealer and other players, now just imagine the excitement of actually playing in a casino full of all the amazing surroundings without actually leaving your home.
VR devices like the Oculus Rift & HTC Vive can deliver you to Vegas or Monte Carlo, even the moon, in just a matter of minutes.
Most games are still considered in the development stage. Other platforms that could potentially take off in 2023 include: Google Cardboard, Sony Playstation VR, Samsung Gear. and Daydream View.
AI in Gaming
Remarkably, Artificial Intelligence has played a role in gaming for many years now.  AI is used to analyze a gamer's behavior, his or her movements and studies their overall responses to a particular game.  Information is then processed and the gaming experience is modified accordingly.
More specifically for the casino sector, AI will determine how much time a player spends on a particular game and utilizes this data to increase its appeal through predictive analysis.  
AI also assists in Natural Language Processing in order to enhance the live chat experience on casino platforms. Live chatbots are a result of these endeavors. A chatbot is a software application that mimics a live human via on-line chat conversations using text and even text-to-speech and analyzes a user's response for proper navigation and routing purposes as a way of providing the "desired" response (not always the case as these chatboxes are mostly a work in progress). 
Advances in this technology are a given throughout the year 2023.  Whether that's a good thing remains to be seen.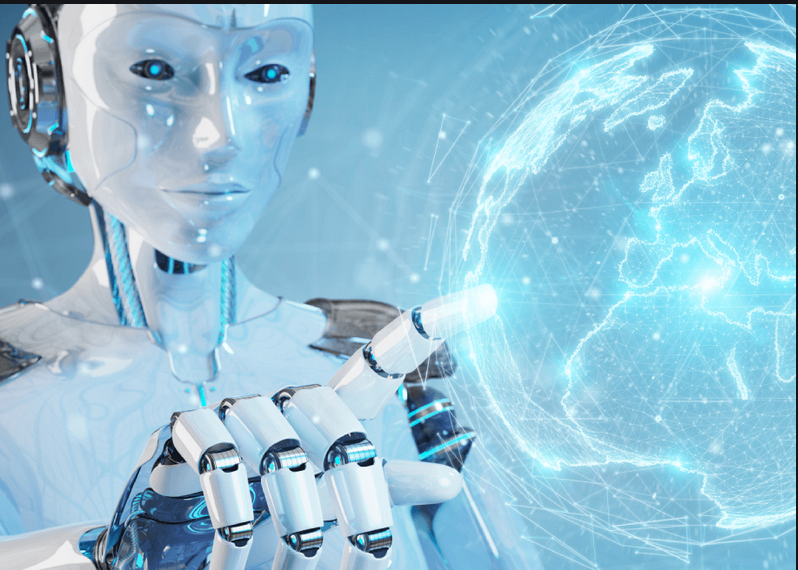 Crypto is Here for Bettor or Worse
Let's face it, the online gambling sector has boosted digital currency transfers over the years, especially when we are talking about the so-called "grey market". 
Some time after 2011, it became near impossible to deposit with betting sites outside of regulated markets.  A series of high profile actions against nefarious online poker sites helped to accelerate the process.  Credit card transactions mostly did not go through.  And those payouts?  Checks often took upwards of six weeks.  When you finally received yours, there was a good chance it might bounce.  Oh the good 'ol days of online gambling prohibition.
Along came crypto and its ability to move funds anonymously and often at lightning speed, even on Sundays. 
Digital currencies work with the blockchain.  Transactions occur on a digital ledger that are easy to track, thus improving security, and transparency.
While it all sounds somewhat complicated, it's really not. Gamblers mostly just want to move money and, for that purpose, bitcoin and similar wallets coupled with exchanges that can be tied to one's bank accounts have become a godsend.
A number of casino games and sites have sprouted up in recent years that focus exclusively on bitcoin and other digital currency.
The mainstream media only really started to embrace cryptocurrencies full throttle in the past year and nowhere was this more evident than with Super Bowl.  Months later the sector endured a black eye courtesy of collapsed crypto exchange FTX.
Many nations continue to embrace crypto, and particularly blockchain technology, while discouraging its use for gambling. 
Turkey President Recep Tayyip Erdogan this past week encouraged young people "not to gamble with crypto".
Erdogan wants Turkey to become a manufacturing hub for digital products that are based on technology.
Last month, The Office of the Chief Public Prosecutor in Ankara issued a detention order against 46 people it says was tied to an organized crime-linked crypto gambling ring. Authorities seized around $40 million of crypto assets during the arrests.
Better Casino Bonuses in 2023? Depends Where You Live
The U.S. market could ultimately follow a similar path to that of the United Kingdom when it comes to online casino promotions.  Some sites are now in the midst of cracking down on affiliate partners promotional efforts with warnings about the type of language that can be used, this while lawmakers in certain states begin to reconsider the advertising floodgates (i.e. limiting the targetting towards college students).
A number of gaming companies customized (reduced) promotions in an effort to offset high state taxes (think New York).  It's almost a given that access to the more generous bonus offers will be out-of-reach in high-taxed states once the NFL season has concluded.  This won't have too much of an impact on casino games as few states allow them. 
The UK has become especially aggressive in fining gaming sites for questionable language in advertisements and lacking social responsibility protocols.  We've seen record fines this past summer.
The best of the bonuses will be reserved for markets with little in the way of any obstacles.  Casinos in nations like Romania continue to heavily promote those beloved no-deposit online casino bonuses. 
Security Improvements Needed
During the month of November with the FIFA World Cup kicking off, news broke of a series of unauthorized fund withdrawals from sportsbooks mostly in the U.S. 3 factor authentication apparently wasn't helpful as the culprits got into the accounts and were able to change customer phone numbers so that they received the authorization code instead.
But it wasn't just the sportsbook customers who were subjected to breaches.
PokerFraudAlert's Todd "Dan Druff" Witteles claimed last week that scammers gained access to his personal bank account information and proceded to create an internet casino account under his name.
And while these incidents have thus far proven to be limited, we can only hope that a hot trend for 2023 will be a stronger focus on enhanced security in the world of gaming.
"The month of November has certainly been a learning curb in this area," Gambling911.com Senior Editor Payton O'Brien said of the recent exposed security lapses.  "The good news is that operators will learn from these cases and better safeguards should be in place by the time the new year kicks off."
- B.E. Delmer, Gambling911.com