Here are your 2022 College Football Week 3 betting results along with the action, overlays, underlays and line movement analysis for the afternoon and early evening games.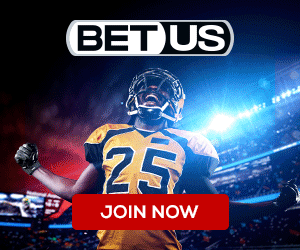 We had a bunch of favorites covering in the key games prior to this evening matchups.  All but three of those featured overlays in the lines.
The two biggest overlays with our extra games of 9.5 to 10 saw the favorites win.  Two of the extra game dogs that covered were 8-point overlays. 
The Syracuse Orange continue to surprise this season.  They opened as a +1.5 home dog against Purdue and ultimately won by a field goal as a -1.5 favorite.  The Sagarin number nearly fell on zero to give us the 1.5 overlay.
Those gaves that featured the wildest line movements included Ole Miss vs. Georgia Tech, Oklahoma vs. Nebraska and California vs. Notre Dame. 
The Ole Miss-Georgia Tech game line shot up three points while the Oklahoma-Nebraska game line dropped three.  Both were overlays in the 1 to 3 point range and both favorites covered the spread.
The dog (California) covered in their game against Notre Dame. That line dropped from +13.5 to +9.5 and closed back around the +13 mark.  That 13 represented a slight overlay while much of the week the number was an underlay.
Top Games
Favorites Cover
FSU -2.5 to -3 = Covers with 4 point win. Overlay 2.5 to 3.5 (FSU 65% of the action)
Penn State -3 to -2.5 = Covers with massive 41-12 victory. Underlay of 7 points (Balanced)
Oregeon -3.5/-4 = Covers with huge win of 41-20. Underlay of 2 to 3 points (Balanced)
Ole Miss -14.5 to -17.5 = Covers with a shutout win of 42-0. Overlay of 1 to 3 points (Mississippi 81%)
Oklahoma -13.5 to -10.5 = Covers with 49-14 win over Nebraska.  Overlay 2 points to 1.5 Underlay (Oklahoma 60%)
Syracause +1.5 to -1.5 = Covers with a 3-point win over Purdue. Overlay 1.5 points - Wrong Team Favored at first (balanced action)
Georgia -24.5/-25 = Covers with 41-point win over South Carolina. Overlay of 7 (Georgia 75% of the action)
Dogs Cover
WKU +6.5 to +7 = Covers against Indiana in OT with a 3-point loss to Indiana. Overlay 2 points (was an Overlay of 7 points very early) (WKU 64% of the action)
California +13 to +9.5 and back up to +13.5 Saturday/Sunday. Overlay of 1, had been an Underlay of 3 much of the week (NA)
Extra Games
Favorites Cover
Minnesota -27 to -28 = Covers with a 42 point win. Overlay of 10 points (Minnesota 80%)
Iowa State -21-.5 to 19.5 = Covers with a 33 point win. Overlay of 1 to 3 points (Iowa State 68%)
UAB -11.5/-12 = Covers with 14 point win over Georgia Southern.  Overlay of 9.5 (Balanced)
Dogs Cover
Tulane +17 to +13.5 = Covers with a 17-10 win against KState. On the Money (Opened) to an Underlay of 4 (NA)
South Alabama +15.5 to +14.5 = Covers with a 1-point loss to UCLA. Overlay 7 to 8 (UCLA 68%)
Temple +17.5 = Covers against Rutgers with a 2-point loss. Overlay of 8 (Rutgers 72% of the action)
- Mary Montgomery, Gambling911.com