Betting Previews Arkansas vs. Texas A&M, Kansas State vs. Oklahoma, USC vs. Oregon State
Published on:
Sep/24/2022
Gambling911.com has your betting previews on some late Saturday games below including Arkansas vs. Texas A&M where we are seeing around a 4.5 Underlay.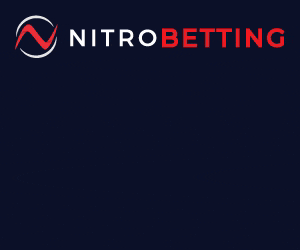 Arkansas vs. Texas A&M Betting Preview
The line on the Arkansas vs. Texas A&M game has mostly stayed between Aggies -1.5 and -2.5 with the general trend being -2.5 to -1.5.  It has yet to cross the number 3.  Reviewing the team power ratings and tacking on the home field advantage we get a magic number of 5.59, which indicates a 3.5 to 4.5 Underlay.  Better than 80% of those backing the spread were on the Hogs.
Comparables include the Coastal Carolina vs. Georgia State game with Coastal Carolina the -2.5 favorite and winning by a landslide with an Underlay of 3.5 points. 
Also Boston College +2.5 Virginia Tech.  The Hokies won by double digits with an Underlay slightly higher than this one of 5.
Prior to last year, Texas A&M had owned this series.  They lost to Arkansas on the road as a -4.5 favorite.  They would have likely been around a -8 point favorite had that game been played at home.  That is actually close to the number the power ratings suggest this one should be on.
Our lean is on Texas A&M -2 here.
Kansas State vs. Oklahoma
The line on this game was mostly hovering between -12.5 and -13.  This one is pretty much On the Money as we get a number of 12.57.
KSU is 2-1 Straight Up and Against The Spread. Oklahoma is 3-0 SU and 2-1 ATS.
The Sooners won by 6 points last season and Kansas State won the two previous seasons. Only one of the last five games had Oklahoma covering this current spread.
The Sooners are 1-6 ATS in their last 7 games following a straight up win of more than 20 points and 0-3-1 Against The Spread in their last 4 games following a ATS win.
USC vs. Oregon State
The line on this game has mostly trended USC -6.5 to -5.5 with some books holding at -6 as of Saturday morning.  We are actually getting a number of Trojans 1.31, indicating a 4 to 5 point Overlay.
Three of the four games we have analyzed thus far this season moving between 5.5 and 6.5 have seen the dog cover, but none of those featured overlays.
Oregon State did win against USC last season but prior to that the Trojans had won four straight.
Both teams here are 3-0 Staight Up and Against The Spread.
- Don Shapiro, Gambling911.com