Witness Testifies in Whitey Bulger Trial: 'Either Pay Him or Get Killed'
Published on:
Jul/16/2013
BOSTON (Associated Press) — A businessman testifying in the racketeering trial of reputed gangster James "Whitey" Bulger on Tuesday described terrifying moments in 1982 when, he said, Bulger shoved a machine gun between his legs and threatened to kill him if he didn't pay him $400,000.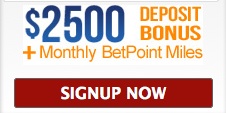 Michael Solimando, a construction contractor, said a friend of his, John Callahan, had asked him in early 1982 to invest in a building renovation project in Boston.
Several months later, Callahan was killed. Three weeks after Callahan's death, Solimando said he got a call from Bulger's partner, whom he'd known casually years earlier, asking to meet at a bar.
When Solimando arrived, he was ushered upstairs to a room with the shades drawn where Bulger and an enforcer were waiting. Solimando said Bulger immediately pulled out a revolver and stuck it in his face.
"He said, 'We want our money,' and I said, 'What money?'"
"According to Mr. Bulger, John Callahan had invested their funds in the building, and all they wanted was their money back now that he was dead," Solimando said.
He said he told Bulger that he did not have any business with any of them and that Callahan had not invested anywhere near $400,000 in the building.
"I was sufficiently scared, I'll tell you that. It was very scary at the time," he said.
"I remember saying if I knew John had business with you people, I wouldn't be in business with John," Solimando said.
Bulger, 83, is accused of participating in 19 killings in the 1970s and '80s, including the killing of Callahan. He has pleaded not guilty. Bulger was one of the nation's most wanted fugitives after he fled Boston in 1994 after being tipped by a former FBI agent that he was about to be indicted. He was finally captured in California in 2011.
Solimando is one of several witnesses called by prosecutors who are trying to show that Bulger played a role in the murders to preserve his status as a ruthless gangster.
Solimando said that at the bar encounter, when he told them he couldn't pay, the enforcer handed Bulger a machine gun, which Bulger shoved under a table toward him.
"It was pointed in my stomach and groin," he said.
Solimando said Bulger then warned him not to go to the FBI, state police or Boston police. He said Bulger told him: "We're going to know the minute you open your mouth."
Solimando said Bulger said that if he went into the witness protection program, he would kill his sister and his brother-in-law.
When Assistant U.S. Attorney Zachary Hafer asked Solimando if he could identify the person who put a handgun in his face and a machine gun between his legs, he pointed to Bulger seated at the defense table. Bulger stared intently at him, as he did through much of his testimony.
Solimando said he returned for a second meeting with Bulger and others and showed them documents that proved Callahan didn't have that much money invested in the building. But he said Bulger wouldn't listen and insisted on some "good faith money."
After making two payments of $20,000 each to Bulger, Solimando said he and his brother-in-law sold jewelry, cars, stocks and other items, and got some money Callahan had stashed in Switzerland. Solimando said he paid a Bulger associate the remaining $360,000 and did not report the extortion to law enforcement out of fear. About $180,000 to $190,000 came from his own money, Solimando said.
"It was either that or get killed," he said.
Bulger has denied the prosecution's contention that he was a longtime FBI informant who ratted on members of the rival New England Mafia and other criminals.
Assistant U.S. Attorney Brian Kelly told Judge Denise Casper that prosecutors expect to wrap up their case next week. Bulger's lawyer, J.W. Carney Jr. said the defense case could go through August. But Carney, who submitted a witness list that had been pared down from more than 80 to 37 witnesses, said he may eliminate additional witnesses.