Hey Siri, Who Invented the Super Bowl Halftime Show Cleavage Prop? That Would Be BetOnline's Dave Mason
Published on:
Feb/01/2023
It's one of the most sought after Super Bowl props on the planet.  But like the Gatorade Bath, the world famous Super Bowl Halftime Show cleavage prop is steeped in mystery.  Gambling911 probes deep.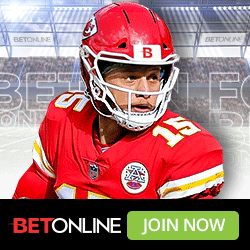 Janet Jackson Wardrobe Mishap ("Nipplegate")
This bet may have its roots in the Super Bowl XXXVIII halftime show controversy that featured Justin Timberlake and Janet Jackson (circa 2004).  Sportsbooks at the time were just coming into their own, as was the internet.  Super Bowl props were readily available, just not to the extent of today's gazillion or so offerings.  At this time a young Dave Mason was just starting to hone his skills at another sportsbook. We can safely say, Mason never owned or downloaded an nsync album.  Janet Jackson?  He may have.
The halftime show was produced by MTV, and the show was centered on the network's Choose or Lose campaign (the year 2004 was a presidential election year in the United States).  Well, Janet lost something, that much is for sure. 

Gatorade Bath history?  Who Needs It?
She mostly donned the same outfit while performing "All for You" to close out the Halftime Show, with some differences, such as different skirt than before. Timberlake joined her, and performed "Rock Your Body" with her, at the end of which song he tore off a part of her top, revealing her breast (and a pasty).
The incident was so shocking that Super Bowl organizers vowed never again to feature a Halftime Show performance not deemed as "family friendly".  For a few years thereafter we were stuck with the likes of Paul McCarthy, Tom Petty, Bruce Springsteen, and a less-sexualized Prince.  Eventually the likes of Red Hot Chili Peppers and the Beyonce fronted Destiny's Child made their way back into the Halftime Show antics.  What could possibly go wrong?

What the DUCK? 
The Super Bowl Cleavage Prop Bet is Born With Beyonce
Gambling911.com traces the mainstream "acceptance" of this prop bet back to Destiny Child's 2013 Super Bowl Halftime appearance.
Well, let's face it, there wasn't a whole lot of cleavage between Janet Jackson and Beyonce....Tom Petty in cleavage doesn't is an image we can't quite erase.
An older more skilled Dave Mason was in his laboratory off to the side of the BetOnline stage when it hit him. 

Not Dave Mason....We don't think
"Let's offer bets on Beyonce showing cleavage."
The rest is history.
Cleavage is anatomically known as the intermammary cleft or the intermammary sulcus and is the space between a woman's breasts lying over the sternum.  Thus, BetOnline had to be very specific in what encompasses cleavage when offering the prop bet.
Gambling911.com predicted the winner here by advising readers to "go for Beyonce without the cleavage as the Super Bowl is considered a family affair and the singer might be frowned upon for wearing a low cut outfit.  Dave Mason of BetOnline says LAY THE WOOD."
#METOO #MEWHO
While offering such a Super Bowl prop bet may be viewed by some as going against the #MeToo movement that emerged some time during 2017, the Super Bowl cleavage prop continues to gain support and is more popular than ever.
That's not to disparage the movement.  It mostly focused on sexual abuse, sexual harassment, and rape culture, in which people publicized their experiences of sexual abuse or sexual harassment.  And it led to the downfall of many prominent figures in the world of entertainment and media in general including Matt Lauer and Harvey Weinstein.  The overtly sexualizing of women resulted in the Miss America pageant dropping the bathing suit competition. 
Also by 2018, the Oscars abolished cleavage.
Country music sensation Ashley Judd, in an opt-in piece for USA Today, once wrote:
Today's children will either perpetuate an unbalanced status quo or grow up to demand lasting changes in the male-female dynamic.
They will make their choices based on what they see, not what we say.
These days, what little boys and girls see undermines the long-overdue demand from MeToo that women be treated like human beings, not sexual objects.
It's the clothes, Mama. It's all about the clothes.
That's all fine and dandy, just as long as it doesn't affect our beloved Super Bowl Halftime cleavage prop.
The 2023 Super Bowl features Barbadian recording artist Rihanna.  She is the -400 favorite to show cleavage at some point during the peformance.
Also available:
Rot     Super Bowl Halftime Show: Rihanna To Suffer A Wardrobe Malfunction?     Moneyline
22233     Yes         +500
22234     No         -800
- Jagajeet Chiba, Gambling911.com