Shane Warne, Tiger Woods Sex Scandals Center Stage at Aussie Casino
Published on:
Nov/11/2010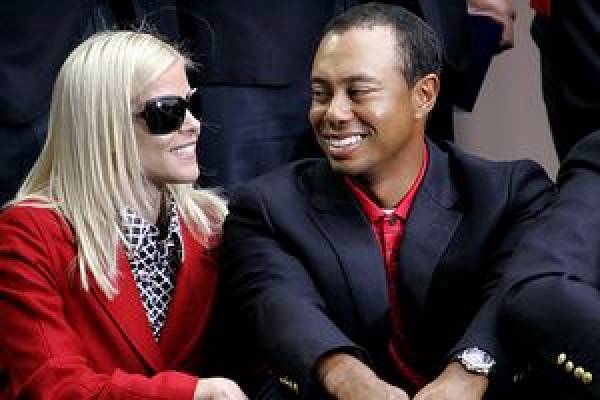 G'day punters, gamers, journalists, politicians...one and all.  It's another huge week for Australian casino and gambling news. We're got Tiger Woods hanging out with Shane Warne and James Packer at Crown Casino, politics meets gambling, pokie palaces doing the wrong thing by patrons, Tote news and much more. Media Man http://www.mediamanint.com and Gambling911 continue their world famous new wrap ups from the land down under in Australia...
 
Sex Scandal Joke Bonds Tiger Woods And Shane Warne At Crown Casino Press Conference...
 
The risque scandals that threatened to ruin the careers of sporting greats Tiger Woods and Shane Warne became comedians fodder in front of an enthralled Crown Casino audience last night. Interviewing Woods and Warne live on stage at the Australian Masters dinner, commentator Mark Nicholas stunned the duo when he suggested they shared the "same nocturnal habits". When asked if the pair had met before, Warne said he'd only met Woods that night but had "heard a lot about him".
Warne joked: "I think we have a little bit in common ... I love golf." It wasn't until the sporting duo both smiled that the audience erupted into laughter. "Everything was said without anything needing to be," one surprised onlooker said. "It was a remarkable moment between the sports stars." The situation didn't seem to faze a clearly relaxed Woods, who said he had admired Warne's cricketing career and was amazed by how the Spin King could bowl a ball out of the back of his hand. Woods flew back to Melbourne yesterday and into a political storm over his $3 million appearance fee.
The superstar's private jet had barely touched down when Victorian Opposition Leader Ted Baillieu declared that a Coalition government would not be spending taxpayer money to bring him back for future events. "He's welcome here and I'm sure he'll be a great asset to the tournament, but I don't think taxpayers need to fund him in a commercial tournament," he said. The Government hit back, warning Sydney was poised to swoop on our major events if Victoria was not prepared to pay stars. Woods got straight down to business after arriving just after 7am, checking into his palatial Crown casino villa before hitting the hotel gym. He gets his first glimpse of the Victoria Golf Club layout early this morning when he tees off in a pro-am event with three lucky hackers associated with tournament sponsor JBWere.
Woods will hold a press conference this afternoon where he is likely to be grilled about his dramatic fall from grace immediately after winning last year's Australian Masters. Within days of leaving Melbourne last year, a US newspaper revealed Woods had secretly entertained New York party girl Rachel Uchitel in his Crown Towers hotel room. A string of mistresses later came forward admitting to affairs with the golfing superstar, who has since divorced. Fans who heckle Tiger or any other player during the Masters will be booted out under long-standing crowd behaviour rules.
Tiger Woods Comes Down Under To Play In Australian Masters, Stays At Crown Towers...
Woods' was and still is a wild boy. News media and your truly can tell you its becoming hard to catch tiger by the tail, if you follow. Who will every forget his steamy affair with New York party queen Rachel Uchitel, and do you remember she was spotted at Crown Towers the same time that Tiger was there! Naughty Tiger. That was an expensive root. Uchitel was photographed by a Yankee pap photographer and subsequent worldwide news headlines followed, then the divorce from his wife. As we go to print Woods is set to attend a dinner at Crown Palladium tonight where he will speak along with other international golf players and also Aussie sporting great and keen poker player, Shane Warne. Now we have learned by well informed leaks that spectators who heckle golfing superstar Tiger Woods over his private life face being ejected from the Australian Masters. Fans (and anti fans) will be given 1 warning before being thrown out from the Victoria Golf Club.
Some insiders joked "make it a good heckle if you do it, 'cause you only get one chance!" Woods has flown into Melbourne where his career and personal life began to get extremely rocky last year, to defend his Masters championship. Woods has not won a tournament since the Masters win at Melbourne's Kingston Heath course last November.
The presence of "RU" at his Melbourne hotel room triggered an ongoing sex scandal that shadowed his career and led to his divorce from blonde bombshell Elin Nordegren, with whom he has two offspring. Woods is understood to be hungry for victory, having last week lost his world #1 ranking to Englishman Lee Westwood. He had been number one for 281 weeks. The tournament is scheduled to begin on Thursday morning. Woods' $3 million appearance fee is partly funded by the Victorian government. Hometown star Robert Allenby and West Australian pro Brett Rumford have been chosen to play alongside Woods in the first two rounds at the Masters.
Ticket sales for the Masters are understood to be strong but not totally sold out, which means spectators will now be able to get up close and personal with Woods at the Victoria Golf Club. Good hey. Crown top brass and especially James Packer are understood to be delighted that Tiger has returned to their famous digs. They should be, last time he brought in up to $10 million bucks to Crown, thanks in part to a group of touring Japanese "whales" and "dolphin" high rollers and sports nuts. Crowds of up to 100,000 are expected over the five days of action at the Cheltenham sandbelt course. Let's now cross to the man of the moment...
"Overall, I felt like I've been hitting it well and it's just a matter of being patient," Woods said. Victorian taxpayers have got mixed feelings about chipping in half the bill for Woods' $3 million Melbourne appearance fee, with sponsors paying the rest, and its been discussed heavily in newspapers and Australian talk back radio stations. Forecasters are predicting heavy rain, thunderstorms and strong northerly wind over the weekend, so folks, you've been warned.
Tigers have a mixed record in rain, but its understood not to slow them down for indoor activities at Crown! Aussie bookies last night put Woods $3.50 favourite ahead of Australian Geoff Ogilvy at $6.50. Woods will tee off at 7.27am this Thursday with Australian star Robert Allenby and journeyman Brett Rumford. Media Man and Gambling911 wish 'Tiger' all success with his holes and putter, on and off the field, and we are hopeful that his 'woodie' and all returns to champion form, allowing his to sink a few holes. May the best man sink the most holes (and win).
Labor Party Gives Up On Mildura Jewel Casino Says Nationals Party...
The Labor Party Branch President appears to have deserted the Labor candidate for the seat of Mildura by joining forces with the Carrazza Irwin pro-casino campaign. ALP stalwart Ken Carr has been reported as providing advice to the pro-casino candidate Mr Tonge in the area of Social Justice and Welfare. He has even agreed to join Mr Tonge's so-called community cabinet. "The local ALP Branch President has thrown his weight behind the Carrazza Irwin Independent candidate," says Member for Mildura Peter Crisp. "The Labor candidate must feel betrayed and abandoned. "Mr Carr has been heavily involved in the Labor Party in this region for many years and is close to people in ALP headquarters. "Does his support for the Independent candidate mean that the Labor party machine has switched support to the pro self-interest, pro-casino Carazza Irwin forces? "The Premier, John Brumby, has been evading the casino issue by saying that bi-partisan support was necessary before his government would consider a second casino licence for Victoria. "It's clear that bi-partisan isn't possible given that the Liberal Nationals Coalition hasruled out support for a second casino licence. "Past statements from the Premier should therefore mean the issue of a Mildura casino is dead, but now the main office bearer for the Labor party in Mildura has thrown his support behind the pro-casino Independent candidate. "Is Labor now gambling on the Carrazza Irwin pro-casino Independent candidate winning the seat of Mildura? "John Brumby should declare his hand."
Robbers Carry Cash Machine Past Pokie Players!...
A cash vending machine has been stolen from the wall of a southside Brisbane hotel right under the nose of pokie players. Coppers said two "confident" hooded offenders simply walked into the Cannon Hill Tavern around 6.30pm yesterday, prised the machine off the wall with jemmying tools and carried it out - all within about 15 seconds. "It was rather blatant. I think everyone just stood there a little bit in shock," said an officer. No words were spoken during the daring crime, and no-one was threatened or injured. Police said the machine converted notes into coins and was in the area near the pokies. Detectives from Dutton Park CIB have seized CCTV footage from the hotel and will be speaking to a couple of witnesses, police said. The men made their getaway in a silver sedan. Both were wearing long-sleeved hoodies, and gloves. Anyone with information is urged to contact Crimestoppers on 1800 333 000.
Adelaide Pokies Palace Blamed For Not Removing Punter From Marathon Gambling Session...
An Adelaide pokie palace has been criticised by the Independent Gambling Authority for allegedly allowing an addict to lose $10,500 on one machine over a marathon 13-hour duration. The Grand Junction Tavern boasts the "best gaming room in the Port Adelaide region" but one customer complained the venue allowed her to gamble $4500 in cash she arrived with, a $5000 withdrawal from an ATM and five further withdrawals of $200 each. The woman, who did not want to be named, spoke to the press through South Australian Senator Nick Xenophon, who she has asked to act on her behalf in legal action against the venue because she was not happy with two investigations since 2009. Senator Xenophon said legislation and rules governing pokie venues meant the woman should have been barred from the venue and the machine should not have been turned off to stop other people using it while she went to get more cash six times. 
The State Government's Liquor and Gambling Commissioner found the venue should not be the subject of action but this had provoked a rebuke from the sister Independent Gambling Authority. The Liquor and Gambling Commissioner, Paul White, in a letter to the IGA obtained by The Advertiser, stated: "I am satisfied that the circumstances of this matter have been a learning experience for all involved and that the licensee and approved persons are clearly on notice about their obligation to respond to their legal obligations and the ever-present issue of problem gambling". A spokesman for Coles supermarkets, which owns the tavern, said the company conducted extensive training of staff to prevent problem gambling, and that the machine was turned off due to breakdown.
"The hotel manager attempted to speak with the patron about gambling help services and was initially rebuffed by the patron, with a later offer of gambling counselling telephone service accepted," he said. But in a review of the commissioner's inquiry the IGA said it was clear the woman could not control her behaviour. The authority believes the woman should have been removed.
"There could not have been a clearer example of a person demonstrating difficulties controlling her gambling expenditure," IGA director Robert Chappell said, in a letter to Senator Xenophon.
Punters, who is right and who is wrong? You be the judge, and please know you're limits when on the punt.
National Leisure & Gaming Facing Tough Times...
National Leisure & Gaming faces an uncertain future. Chair Peter Dransfield told shareholders that the struggling pub operator is persevering in the hope that trading conditions improve or it receives an offer for its pub portfolio.
Tasmanian Gambles On Asian Markets...
Tote Tasmania is building relationships in Asian markets to strengthen its position in the world betting market. The state betting company's annual report reveals a before tax profit of almost $10 million for the past financial year, with dividends of more than $6 million paid to the Government. Tote Tasmania's chief executive officer Craig Coleman says Asian markets represent more than 40% of the world's online gambling business. Coleman says TOTE is already building contacts to develop tailored betting products. "The chairman Michael Kent was one of three international individuals invited to join the Centre for Chinese Lottery Studies, which is the principal advisory board to the Chinese Government on the future of gambling in that country," he said.
Wrap Up...
Readers... er, punters, how did you like today's Australian casino and gambling news wrap up? What else would you like to see? Tell us in the forum. If you have a bet, please bet with your head, not over it, and for God's sake, have fun.
*Greg Tingle is a special contributor for Gambling911
*Media Man http://www.mediamanint.com is primarily a media, publicity and internet portal development company. They cover a dozen industry sectors including gaming and offer political commentary and analysis.
*The writer owns shares in Crown Limited