Schill Will: There May Still be Hope For WSEX.com Players Owed Money
Published on:
May/30/2013
When World Sports Exchange founder Steve Schillinger killed himself a few weeks ago, he left behind an online sportsbook still owing players well over a million dollars.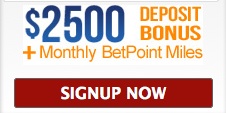 For those of you stiffed out of monies when WSEX.com shut down, there may still be hope of recovering some funds.
Gambling911.com and San Francisco Examiner reporter Thomas Somach is currently looking into whether Schillinger left a will and, if so, how much in assets he had at the time of his death and who might be getting what.
Those owed monies by World Sports Exchange could have a claim on the estate of the winnings owed.
Those who are owed money by WSEX can contact Thomas Somach at tomsomach@yahoo.com
- Chris Costigan, Gambling911.com Publisher