Is QuiBids.com Legalized Online Gambling?
Published on:
May/08/2011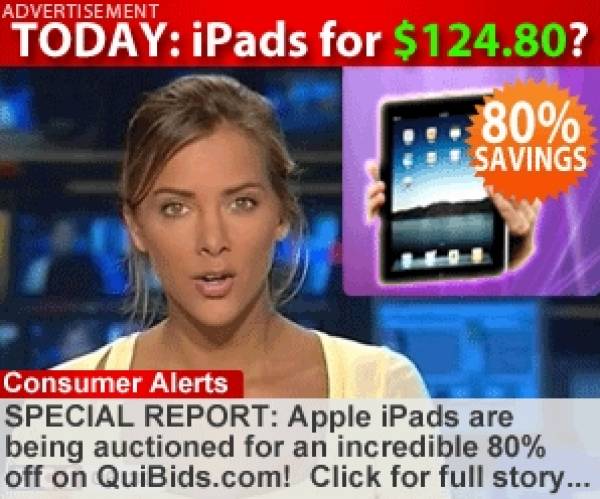 Get a $1,500 HDTV for just $1.  That's the lure of QuiBids.com, an online auction website that some say is gambling.  The odds of actually getting that $1,500 HDTV for a mere $1 are slim at best.
QuiBids.com claims that users of their website will pay 80-95% less than retail prices for consumer products the likes of HDTVs, laptops, automobiles, you name it. 
Of course there is a catch. 
A class action lawsuit filed in the U.S. District Court for the Western District of Oklahoma claims that virtually none of the consumers who participate in these "auctions" will win the right to purchase such high-end item products at those greatly reduced prices.  In such cases, the consumers lose whatever money they bid during the auction.  The suit alleges that the failure to win auctions is costly to QuiBids customers.
Not surprisingly, QuiBids.com's chief demographic is made up of stockbrokers according to a Quantcast audience profile. 
Some have even suggested that the QuiBids.com website is nothing more than legalized online gambling.
The suit also alleges that QuiBids.com does not disclose to customers that they have virtually no chance of coming out ahead financially. 
"In reality, they are just taking people's money and giving them nothing in return," Roger Mandel, attorney for the Class, said. "If they want to operate their business like a lottery, then they need to tell people the truth about their chances of winning -- which are slim to none," said Mandel.
- Payton O'Brien, Gambling911.com Senior Editor