Paul The Octopus Successor Unveiled
Published on:
Nov/03/2010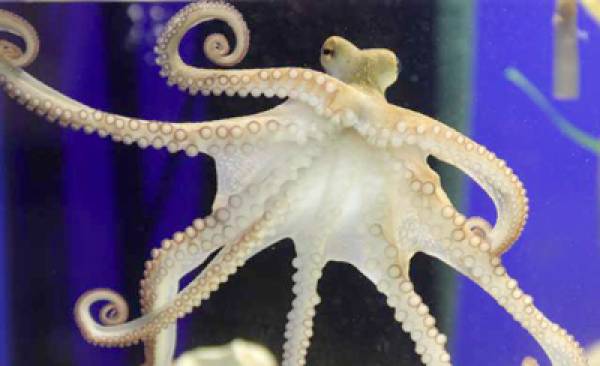 The whole world was mourning the passage of Paul the Octopus last week, that sea soothsayer whose picks at this year's World Cup all came up winners.  And while the original Paul the Octopus may have moved onto that great ocean in the sky, there is a new Paul The Octopus it seems.
Paul's successor is also named "Paul" and he made his debut before a host of television crews on Wednesday at the Sea Life Centre in Oberhausen, Germany.  The 5-month old replacement comes from France and has remained in quarantine for the past two months.  It is unclear as to whether he too will make picks on soccer games.  The original Paul died last week of natural causes at the ripe old age of three.
Bona Fide Sea-lebrity
Paul The Prognosticating Oracle made headlines during this past summer's World Cup games when he made correct picks on matchups that mostly featured Germany, a team that made it into the semi-finals. 
Paul raised eyebrows when he correctly picked Serbia to beat huge underdog Germany early on in the competition.
Paul The Octopus correctly picked Spain to beat Germany and Holland during the final rounds.
Paul's method consisted of choosing between mussels placed in glasses of water with the flags of each team playing.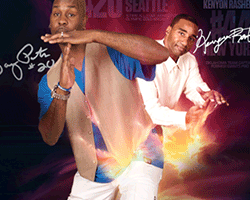 Paul's Wrong Calls
Contrary to popular belief, Paul the Octopus cannot claim a perfect record when it comes to overall picks during his brief career.
During the UEFA Euro 2008, when Paul first came to notoriety, he was wrong in picking Germany to beat Croatia and Germany to beat Spain in the final.
Still, Paul managed to go an impressive 4-2 with the UEFA Euro 2008.
The fact that he was able to improve with his picks spoke volumes.
During the 2010 FIFA World Cup, Paul was an impressive 8-0.  That's a better record than Gambling911.com's own prognosticator Carrie Stroup and handicapper-turned-Libertarian-Vice-Presidential-Candidate Wayne Allyn Root combined. 
Conspiracy Theories Abound
A Chinese filmmaker, Jiang Xiao, last week, sparked controversy after claiming that Paul the Octopus had been dead for months.  Xiao accused bosses at the Sea Life Aquarium of subterfuge in secretly replacing the octopus with a body double.  She claimed '60 to 70 percent certainty that Paul had died in July – before the World Cup final – and had been replaced'.
Following the World Cup final, one Russian bookmaker offered to buy Paul, which could help add to the conspiracy theory.  Is it possible that Paul had been sold for the asking price of 100,000 euros or more, then replaced? 
"100,000 euros (about $129,800) was our starting price," Oleg Zhuravsky, co-owner of Liga Stavok -- "Bet League" in Russian -- told CNN in regard to Paul the Octopus.
"He was dear to all our hearts and we will sorely miss him," said the aquarium's manager, Stefan Porwoll. "He died peacefully in the night of natural causes."
But octopuses typically do not live for more than three years.
"Octopuses only live three years on average," points out David Crossland of ABC News. "[Paul] was never going to be around for the next European Championship in 2012, let alone the World Cup in Brazil in 2014."
- Alejandro Botticelli, Gambling911.com