Opponents of Video Slots Rally in Kentucky
Published on:
Jun/17/2009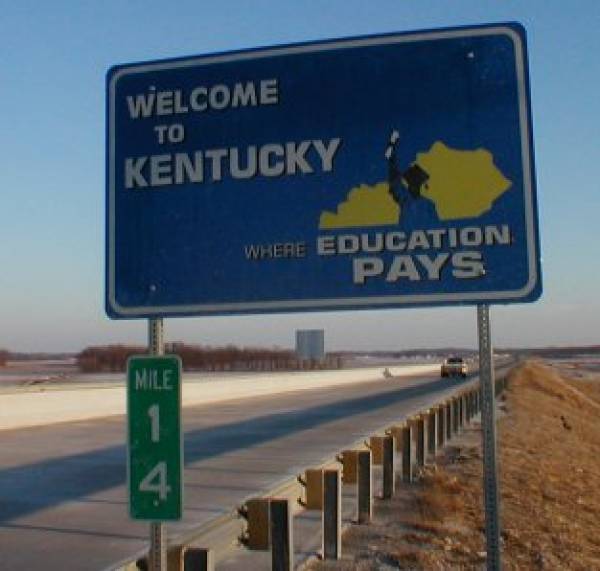 (Associated Press) FRANKFORT, Ky. -- Opponents of a plan to legalize video slot machines at Kentucky's horse racing tracks packed the Capitol on Tuesday, urging lawmakers to reject the plan in anticipation of a possible vote later this week.
Two other proposals - a package of economic development tax breaks, and a plan for the proposed Ohio River bridges - advanced past a House committee. But the major focus remained on video gambling.
On the surface, more talk than action surrounded the gambling measure on the Kentucky General Assembly's second day in special session. But House lawmakers worked behind the scenes on a massive statewide school construction plan that would be funded in part by revenue from additional gambling.
"I think we had some bumps in the road," said state Rep. Larry Clark, a Louisville Democrat pushing the gambling proposal. "But I think there's momentum now."
Gov. Steve Beshear has called the legislature into a special session to consider a plan to boost the state's horse industry by allowing race tracks to operate video slot machines. Lawmakers are also considering other measures including a plan to offset an estimate $1 billion budget shortfall.
Clark, the speaker pro tem, emerged Tuesday from a closed-door meeting of House Democrats and said he expected the plan could win committee approval Thursday and face a floor vote by Friday. Clark said he feels good about the plan's chances.
Lawmakers did not take any official action on the budget or gambling proposals Tuesday. But other measures saw movement.
A House panel approved a plan offering tax breaks aimed at attracting new business to Kentucky and retaining existing ones. The same panel also approved a proposal that, among other things, would create the Kentucky Public Infrastructure Authority and allow it to impose tolls to help pay for new bridges over the Ohio River into Indiana.
Kentucky's share of the Louisville project - which includes new bridges and a redesigned Spaghetti Junction - is expected to be $2.9 billion, with Indiana's about $1.1 billion. Lawmakers have also discussed a bridge over the Ohio River near Henderson, Ky.
The same House panel approved a measure that would benefit current Kentucky companies that retool their facilities and retrain workers. It also offers incentives aimed at landing a NASCAR Spring Cup race in Kentucky and drawing a Breeders' Cup championship.
The University of Kentucky would also be authorized under the proposal to work with private donors to build a new basketball arena and baseball stadium.
Both measures head to the full House for consideration.
Nevertheless, the gambling issue remained in the spotlight as the session's hot topic. While about 300 opponents flocked to the Capitol to oppose the plan, a group of pro-gambling supporters were expected to rally on Thursday.
House Speaker Greg Stumbo, a Prestonsburg Democrat, said lawmakers are considering using gambling revenue to build about $708 million in new schools. Stumbo told reporters the plan would use about $61 million in annual revenue to pay off school construction bonds.
Still, Nora Dettman, a retiree from Ratliff, rode two hours with a church group to take part in the rally opposing gambling because she fears elderly Kentuckians on fixed incomes will be preyed upon.
"The majority of people you see in these places are senior adults hoping to get rich quick," she said. "But it doesn't happen that way.
The Rev. W.B. Bingham III, pastor of Binghamtown Baptist Church in Middlesboro, said 80 people boarded buses for the three-hour ride to Frankfort to take part. Bingham said they want to protect children from the possibility of addicted parents wagering away money that could be used to buy food and clothing.
"We love children, and expanding gambling will definitely affect Kentucky's children," he said. "That's our number one concern. How can we afford to expose them to another form of addiction?"