Ohio Regulators Stark Warning to Sportsbook Operators: 'Adhere to Regs or Else'
Published on:
Dec/28/2022
In a memo sent out to sportsbook operators in the state of Ohio, the Ohio Gaming Control Commission has made it clear that the targetting of college students in advertising material is strictly forbidden.  Likewise companies are prohibited from marketing on college campuses.
"We do have a very specific advertising rule that outlines advertisements are expected to be responsible and not target those underage," OCCC general counsel Andromeda Morrison had told LSR from the National Council of Legislators from Gaming States conference in Las Vegas. 
"Ohio does have specific prohibition on advertising on — or targeting — college campuses as part of that responsibility. We will be taking a look at advertisements to make sure that they adhere to the regulations that the commission has adopted." 
Barstool Sports has already been fined by the OCCC even though sports gambling has yet to launch in the state.
The $250,000 fine was levied on the company after it was found to be promoting its upcoming launch via a live show at the University of Toledo. 
"That's on us," Penn Entertainment CEO Jay Snowden said. "The mistake that was made in Ohio, we should have reviewed with Ohio regulators what our plan was that day. We were not there to promote the sportsbook, we were not there to promote betting."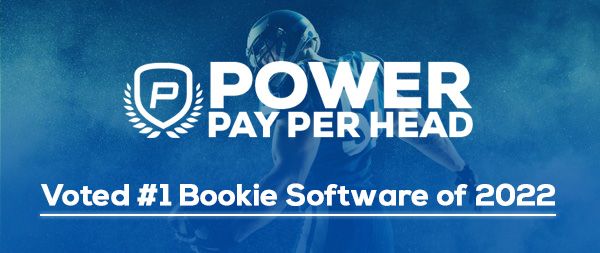 Elys Game Technology Warns of Turmoil in Sports Betting Industry
Elys Game Technology issued a letter to shareholders this week related to the 'recent turmoil in both global and US markets and the negative impact it has had on the gaming sector.'
Elys Executive Chairman Michele Ciavarella suggests the current market capitalization 'remains significantly underpriced due to circumstances beyond our control, and which is adversely affecting our stock price and shareholder value.
"Consequently, the current value of our capital stock lacks credit for the value of our cutting-edge betting technology and engineering talent, our growing and profitable Italian operations, or our future growth potential, particularly in the US market, and in other global markets."
"This year marks the 8th year in our initial long-term strategy and development road map whereby we set out to strengthen and grow our presence in the Italian market and to take advantage of opening opportunities in the US and global markets," wrote Ciavarella.
"During this period we managed to adapt to changes in market conditions that included an unprecedented global pandemic, which we sensibly navigated by growing our online presence to offset the closure of almost all of our retail locations in the Italian market, growing our overall revenue and market share, and expanding from a small private six-person business in one market, into a multinational group with approximately 127 employees and contractors in approximately 12 countries around the world."
The company announced it has just been granted a license to operate a sportsbook from the DC-area gentleman's club, The Cloakroom.
"We are eagerly looking forward to commencing our sportsbook operations within the Cloakroom and all-new Over Under lounge on the rooftop above the club, and to provide a whole new experience to our patrons in D.C.", stated Tony Cavasilios, Managing Member of Cloakbook, LLC. "This new venture has given us the opportunity to create 15 new jobs in D.C. and offer customers a chance to parlay an evening of enjoying a meal and beverage in the Over Under lounge while wagering on their favorite team, and to top it off with a celebration within the award-winning Cloakroom Gentlemen's Club.
"After a long process that started for us almost two years ago, we have gained a deep respect for the compliance framework of installing the sportsbook and the importance of working closely with regulators to provide not only a great product but also a safe environment for our customers to play their wagers. The Elys installation and technology teams were simply outstanding and walked us through the arduous process step-by-step, helping us to navigate the challenges of setting up this comprehensive sportsbook within our business establishment and we are thrilled to provide this ancillary service for our well-established patron relationships."
- Gilbert Horowitz, Gambling911.com