NBC Sports Builds Stronghold in Fantasy Sports Market With RotoGrinders Deal
Published on:
Oct/09/2014
NBC Sports is making serious inroads into the world of fantasy sports, this week announcing a partnership with Rotogrinders, the leader in fantasy content and website tools.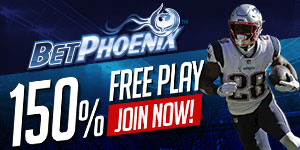 "NBC Sports, much like the rest of the world, is catching on to the idea that fantasy sports are here to stay and that with recent growth in daily fantasy sports games, there are still opportunities to capture an expansive audience of fantasy players," writes Darren Heitner of Forbes.com.
The deal, announced Thursday, expands its presence in fantasy sports following participation in FantasyDuel.com's $70 million Series D Raise.
The deal with Rotogrinders will help boost NBC Sports fantasy sports content in order to compete with the likes of ESPN and CBS Sports, long time players in the space.
NBC has already declared it will not operate its own fantasy platform but instead focus on fostering partnership deals like the Rotogrinders arrangement.
Paul Martino, one of the early investors in the world's biggest fantasy sports venture FanDuel.com, believes that most of the traditional fantasy league companies such as Yahoo! will incorporate the same concept as NBC Sports due to the prohibitive nature of the daily fantasy site's player base.  There's no need as long as the investment pool for now seems endless.
"A company like Shamrock [Capital Advisors] isn't going to lead a $70 million round if they don't see a real multiple on that $70 million," Martino noted.
Recent estimates provided by NBC Sports indicate that roughly forty-one million people are playing fantasy sports, according to Forbes.
"Interest and participation in daily fantasy sports continue to soar, making it essential for RotoWorld to grow its daily fantasy content.  Our partnership with RotoGrinders accomplishes that and much more," said Brett Vandermark, Director, Fantasy Content, RotoWorld.
- Aaron Goldstein, Gambling911.com