Miami Beach The Next Gambling Mecca?
Published on:
Sep/28/2008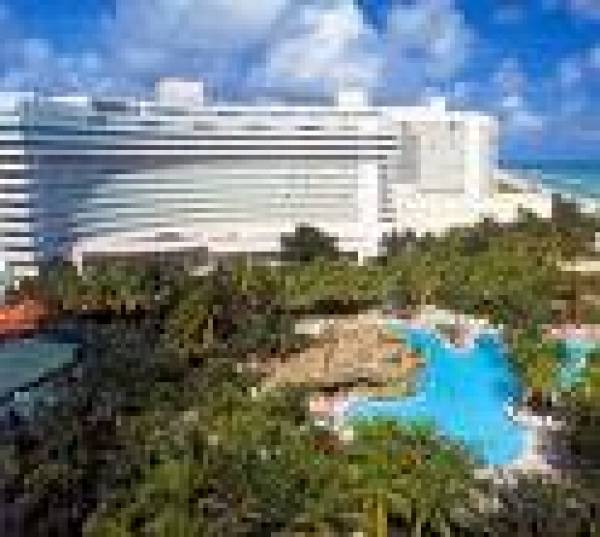 Could a Miami Beach hotel be looking to offer a casino? This was the question being posed by the Miami Herald this weekend.
Jeffrey Soffer is building a Fontainebleau casino in Las Vegas and there is word he could be preparing a casino for his Fountainbleau Miami Beach property as well.
Located just blocks from the headquarters of Gambling911.com, Soffer recruited some top executives from the Vegas Strip -- including former Mandalay Bay honcho Glenn Schaeffer, to oversee construction projects at the Miami Beach icon he purchased in 2005.
The two formed a Vegas company to oversee construction of a new Fontainebleau casino on the Strip and used the Vegas model of a self-contained resort to guide the $500 million renovation wrapping up now at the Miami Beach property, according to the Herald.
From the start, Soffer and Schaeffer said their plans for the Fontainebleau Miami Beach did not include casinos. And the new gambling push comes not from them, but from a Miami developer hoping to bring a casino to a commercial complex planned for the downtown area.
But the language of the draft constitutional amendment would allow gambling at the proposed Miami Worldcenter and any hotel in Miami Beach with more than 800 rooms -- a qualification that only the Fontainebleau meets.
A top Fontainebleau Resorts executive, Howard Karawan, said Friday his staff has talked with organizers of the push and that Fontainebleau Resorts is helping finance consumer research on ``general feelings about gambling.''
Even so, Karawan, the company's chief operating officer, insisted gambling was never part of the plan for the Fontainebleau's nearly three-year renovation.
''Not one square inch of this place was designed with any thought of gambling,'' he said.
The Fontainebleau has been a central player in Miami-Dade's past gambling fights. Former owner Stephen Muss led a drive to bring casino gaming to the county in 1986, but Florida voters said no -- as they did in 1978 and 1994, according to the Herald report.
Three term Miami Beach Mayor Alex Daud, who sat down with Gambling911.com's own Jenny Woo this past week, wrote extensively about Muss and the Fontainebleau in his recently published Sins of South Beach. The hotel was also featured in the popular Al Pacino film Scarface.
''If you say gambling in Miami, the Fontainebleau has always been the No. 1 place where it fits,'' said Lisa Cole, the hotel's publicity director from 1979 to 2005. ``Because of the massive size of the hotel lobby and foyer. Even the lobby bar -- that would be a great casino bar.''
Should economic woes prompt voters to reconsider, South Florida may not have to look far to see a potential model for a Fontainebleau casino.
----
Jagajeet Chiba, Gambling911.com