Jenny Woo Gets Down With Pay Per Head
Published on:
Mar/24/2011
PayPerHead.com is the exclusive sponsor of the Gambling911.com website for the lucrative pay per head industry for 2011.  Gambling911.com's Jenny Woo recently had a chance to sit down with Michael T. of PayPerHead.com during what is most certainly one of their busiest periods of the year, March Madness. 
JENNY: Please tell the Gambling911 readers out there who aren't familiar with Payperhead.com as well as me a bit about the site and what people can gain from the site.
MICHAEL: Payperhead.com is the leading wagering solutions site around. It gives bookies, or agents, a safe and secure place as their players bet. Additionally, we help our agents to build and expand their business.
We'll take a lot of the menial tasks of the agents hands, giving them more time to concentrate of recruiting new players as well as transferring money between their players. With us, their players will have a safe and secure place to wager.
We'll answer the phones and provide top-notch customer service for their players. We'll take the bets 24/7 and we'll answer the endless "What's the line?" questions.
Their players will also be able to place wagers online or even from their mobile device. The days of bookies sitting in their house or in the bar ALL day, taking wagers is a thing of the past – or at least it should be.
We also provide our agents with full reporting. How much their players are winning, losing, what they are betting, etc. We provide all of this info to the agents whenever they want it. And of course they can easily check that info themselves online.
In return for these services the agents pay us a fee per player. This way the agents get to keep all of their winnings – it doesn't matter how much the agents win in a particular week/month/year, their fee will remain the same.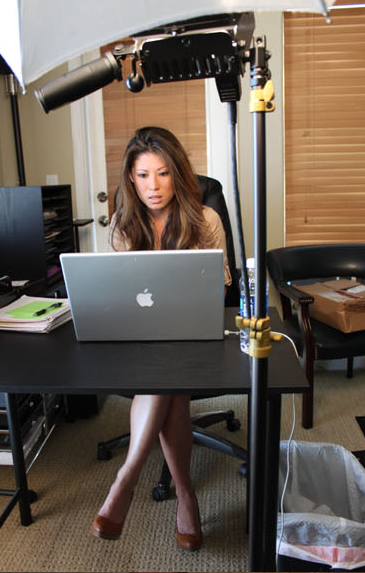 You get it Jenny? Does that give you bit of an overview of what we do?
JENNY: Yes and it sounds like you guys do a lot. I didn't realize that there was so much involved. With everything going on and you taking a lot of this load off of bookies out there, how many employees do you have? How many are involved in order to keep this operation going on your end?
MICHAEL: We have plenty. We have the phones covered 24/7. The agents will never have a problem getting through to us and their players always have someone to speak to if they have a question, comment, or simply want to place a bet. There are always plenty of our staff here ready to help out.
JENNY: How has the bookie industry changed since you first got involved?
MICHAEL: I've been involved in the sports betting industry all of my adult life. I started out taking bets in college out of a fraternity house and never looked back. After graduation I brought my business to the next level. I moved back to my hometown of Philadelphia and built a large clientele. That was before the internet boom, which changed everything…
Once the Internet took off the whole game changed for us 'old school' bookies. When I discovered Payperhead.com back in 1997, the whole concept just made too much sense. I soon moved all of my players into Payperhead.com. This decision was a no-brainer for me; considering I had a few hundred players, I had little time to expand my business because I was always on the phone taking bets. Once I had more free time, I was able to concentrate on recruiting new players – I increased my player base by 50% after the first year.
After developing a good relationship with the original team at Payperhead.com, they offered me a position to manage their team offshore. This was in the year 2000 and I've been here ever since.
What PayPerHead.comcan do for your business…
Being a bookmaker isn't easy. Let us help you take your bookmaking business to the next level.
Confidentiality
a.We don't want to know who you are or who your customers are. We work with the strictest confidentiality. Period. That's our main value at Payperhead.com
Control
a.You control your time: Bookmaking is time consuming.  We will assume the lion's share of your day-to-day administrative burden.
b.You control your money: With Payperhead.com you know where you and your players stand at any point in time.
c.  You control your players: Player management is your mantra, so we made it our mantra, too. Set the parlay and teaser odds, wager limits, credit limits, minimum bets, etc.
More money for you
a.Your volume per player will skyrocket because they will be able to bet 24/7 with lots of new lines and betting options.
b.Focus on collecting money from your players, let us do the menial betting tasks.
c.  Horse racing is included for free and the casino games will give you a new revenue stream.
d.You don't split your profits, you just pay strictly for the wagering services.
Expertise
a.No downtime ever and no busy signals on the phone.
b.We've been in the betting industry for more than 15 years. We know what we're doing.
We have clerks who speak great English and have a friendly attitude. We record the calls to avoid betting claims.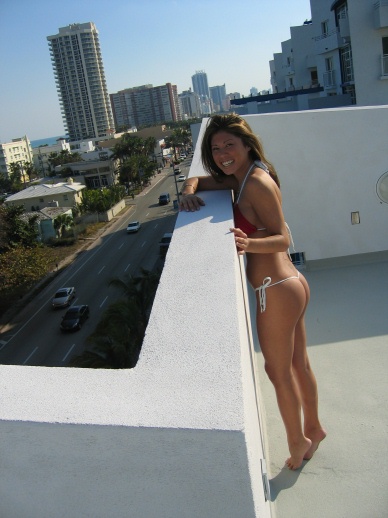 JENNY: Why should bookies use a service like Payperhead.com? Obviously, we've already discussed taking a huge load off. But what are the other assets can they gain?
MICHAEL: We provide our agents a safe and secure place for both them and their players. We are licensed and regulated. This is so important these days.
It boggles my mind that there are still a ton of old school bookies answering the phone and placing the bets on paper, thus leaving a paper trail for the government. A couple months back I read an article about a bookie out of Pittsburgh that got busted by Federal Agents. The Feds basically went through his trash and found bet slips. If this guy was using our service, he would still be in business today.
Again, there is no paperwork with us. Everything is done on a safe and secure website. With the government cracking down on bookies every day, I can't stress how important this is.
Other benefits our agents receive include the constant reporting I mentioned earlier. Our site is always up and running- no down time. Our staff is always on duty 24/7 unlike some of our competitors. We offer more ways for their players to bet including from their mobile device. And we are always looking out for the agent's bottom line by doing stuff like 'sharp checks'.
JENNY: Any business out there will have competition. What sets Payperhead.com apart from the competition?
MICHAEL: Our customer service is second to none. We've been in business for such a long time that we've perfected the customer experience.
You'll always have someone responding here, we'll never leave the agents or their players hanging. Like I said, we're secure, reliable, and licensed. These are all questions that bookies have to ask potential per head shops when they're looking around and we have it covered in every which way.
JENNY: You mentioned "Sharp Check" just a second ago. What is a "Sharp Check"?
MICHAEL: This is something unique to Payperhead.com; our competitors don't offer this service. Basically, we are constantly keeping our eyes open for sharp players. When we do notice some sharp action, we bring it to the attention of the agents; informing them that they might be taking bets from a 'wise guy'.
Once we inform the agent of the sharp player, it's up to them to decide what they'll do.
Sometimes they'll cut them off, other times they'll limit his bets. And sometimes they won't do anything.
We informed one agent a couple months back that one of his new players was 'sharp'. The agent decided to keep taking the guys action. Well a week later the player was up $40,000. Needless to say the agent cut his player off immediately, after paying him of course. Although the agent regretted not listening to us the previous week, he was very thankful that we spotted this sharp player and was able to cut him off this week.
Again, this is all about looking out for the agent's bottom line. The more he wins, the more he'll be able to expand his business, of course increasing the longevity of his business.
JENNY: One of the biggest betting events, March Madness, is here. I know that you've been really busy with this. Are there any special promos?
MICHAEL: Actually yes we do. Right now, we're offering an introductory offer for all new agents. $1 per head per week promo until the end of the Men's NCAA Basketball Tournament. If agents want to bring their players to us, give us a call and we'll get them set up. Once again, it's just $1 per head per week - you won't beat that anywhere.
JENNY: What is the future of PPH? What's going on in the near future but also what do you have plans for?
MICHAEL: As the authorities in the states continue to tighten the clamps on offshore sportsbooks processing, our business model will continue to thrive.
Bettors will continue to want to bet online, while settling up locally. We aren't going anywhere. The players get the best of both worlds: they play online in a safe and secure environment and settle up locally.
We've also noticed some potential in other parts of the world. Take a country like Brazil for instance, where 35 percent of the people don't trust banks. There are huge amounts of bettors in these countries so the only natural way to play is settling up with a local agent. We'll see where this all leads, but it is something we are definitely looking into and excited about.