Japan's Oldest Baseball Team in Crisis Mode Over Gambling Scandal
Published on:
Mar/13/2016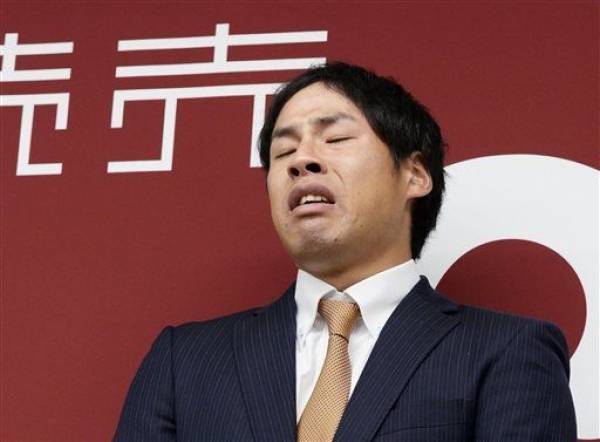 TOKYO (Associated Press) — With a new season just around the corner, Japanese baseball is in a state of turmoil over a gambling scandal that has embroiled the league's most popular team.
Ad: Open an Online Betting Account Today at Gambling911 Endorsed AceSportsbook.  Receive Hundreds of Dollars in Signup Bonuses Here
The Yomiuri Giants announced this week that three of its top executives — including former owner Tsuneo Watanabe — will resign to take responsibility over the scandal.
The decision follows an announcement that a fourth Yomiuri player — Kyosuke Takagi — was found to have bet on baseball games.
Three of Takagi's Yomiuri teammates received indefinite suspensions last November, after they were involved in the same gambling scandal.
The situation is so grave that Japan's sports minister, Hiroshi Hase, commented on it following a Cabinet meeting on Friday.
"I'd like to know if (Takagi) really is the last person involved," Hase said at press conference. "I'd also like to ask Nippon Professional Baseball if it's just the Giants. I'd like this situation to be properly dealt with."
None of the four players were found to have been involved in match-fixing or to have bet on games in which they were involved. But gambling on games is a violation of the Nippon Professional Baseball charter.
"The team sincerely apologizes for causing trouble just before the start of the season," team president Hiroshi Kubo said. "We apologize to all those who love baseball. To the citizens of Japan and to the other teams."
Yomiuri fans and officials are hoping the current situation does not further deteriorate and resemble the "Black Mist Scandal" that took place between 1969 and 1971.
During that period, several players, including star pitchers of the Nishitetsu Lions and other Pacific League teams, were punished for accepting money to throw games.
Regardless, the revelations are alarming given Yomiuri's place in the game. The Giants are by far the most popular and successful team in Japan. They are owned by the Yomiuri Group, Japan's largest media conglomerate which includes the conservative Yomiuri Shimbun (newspaper).
The Giants have a button-downed reputation. Players are expected to adhere to a rigid code of conduct, with team members expected to project a clean image.
Further tarnishing that image is the fact that former Giants star Kazuhiro Kiyohara was recently arrested for using illegal drugs.
Kiyohara was arrested for possessing a small amount of stimulants last month when police raided his downtown Tokyo apartment and caught him in the act. He has admitted to using drugs.