IMG Head Ted Forstmann Opens Up About Gambling Scandal
Published on:
Jan/12/2011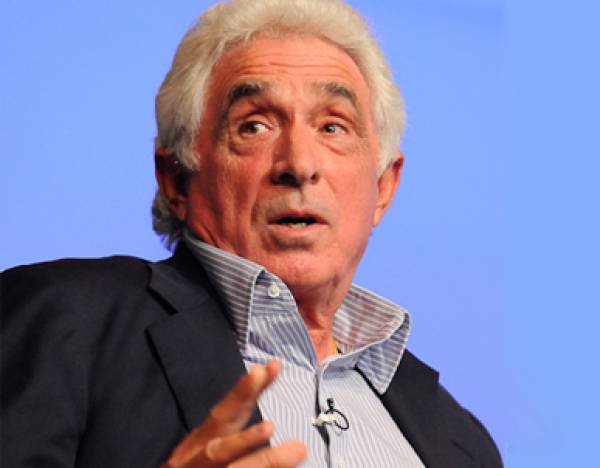 Ted Forstmann is the Chairman and CEO of IMG Worldwide, which is a global  entertainment, sports and media company representing the likes of Tiger Woods and Roger Federer.  In recent months he has come under intense scrutiny after being named in a lawsuit that claims Forstmann facilitated gambling activities that could have potentially changed the outcome of sporting events such as tennis. 
Forstmann has denied such allegations, the most damning of which was his having raised a bet from $10,000 to $40,000 after receiving "insider information" on a tennis match featuring IMG represented Roger Federer.
Forstmann, who once dated Princess Diana, sat down with USA Today and opened up about the gambling controversy. 
He says he quit gambling with Agate Printing, the plaintiff in the lawsuit, back in 2007.   It was the same year IMG launched a move into college athletics by acquiring the Collegiate Licensing Company (CLC), then Host Communications. 
Forstmann calls the allegations against him "fraudulent" and full of mostly "false" allegations and "largely inaccurate" exhibits.
The NCAA and pro tennis bodies have since banned IMG's nearly 3,000 worldwide employees from making bets on college sports, even March Madness office pools, though they found that Forstmann himself had not committed any violations. 
"Four years ago I did nothing wrong," he told USA Today.  "OK? And since then I've done nothing at all. So that's a quote. OK? Not only am I saying I did nothing wrong, every governing body, including and most importantly to me, the governing body that governs amateur athletics here — amateur athletics, not pro athletics — said you did nothing wrong."
More of the interview could be found here at USA Today.
- Payton O'Brien, Gambling911.com Senior Editor