Harry Reid, Las Vegas Casinos Backing Online Poker Bill
Published on:
Dec/02/2010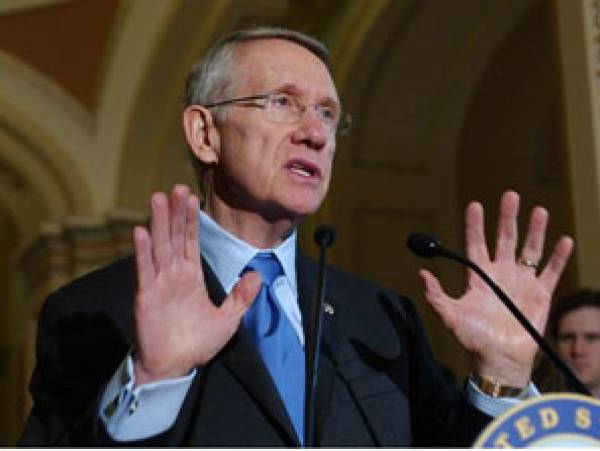 Senate Majority Leader Harry Reid is currently circulating a bill that would legalize online poker.   Its supporters include the major Las Vegas casinos.
As Gambling911.com reported Thursday afternoon, the online poker bill is being met with opposition in the House. 
Representatives Spencer Bachus, an ardent opponent for legalized online gambling, Dave Camp and Lamar Smith are the three representatives opposed to efforts that would have the Barney Frank-authored bill attached to "must have" legislation likely to pass during the lame duck session of Congress.  The bill itself received enough votes to pass a House subcommittee over the summer. 
Vegas casinos, which were long opposed to legalizing online gambling, have benefitted from the success of Internet card rooms in recent years.  Nowhere is this better illustrated than with the World Series of Poker, where the great majority who arrive in Las Vegas for the month long event have honed their skills at poker sites like Full Tilt, UB.com and PokerStars, just to name a few.  The Vegas casinos were also among the biggest contributors to Reid's campaign for re-election.
Alan Feldman, a spokesperson for MGM Resorts International, told the Wall Street Journal he hopes the online poker bill can be rushed through Congress quickly.
"A lot of things happen in this kind of time frame," he said.
The current Internet gambling prohibition, aptly titled the Unlawful Internet Gaming Enforcement Act (UIGEA), was passed during the last hour before an extended Congressional break in October 2006.
Bachus and the two other Representatives wrote in their letter:  "Congress should not take advantage of the young, the weak and the vulnerable in the name of new revenues to cover more government spending."
All three Representatives are looking to chair subcommittees come January.
Ironically enough, Bachus might be in for a challenge from fellow Republican Ron Paul, who himself has co-sponsored a previous bill with Barney Frank to legalize online gambling.
Paul insists he should take over the position of Chairman of the House Financial Services Committee currently overseen by Frank. 
- Christopher Costigan, Gambling911.com Publisher