Grand Prix 2012 Crescent Street – Camasino.com not Rattled by Student Protests
Published on:
Jun/14/2012
The Grand Prix in Montreal was surely an interesting one!  The students protested every night on Crescent Street where all the action was for fans that came in from every corner of the world.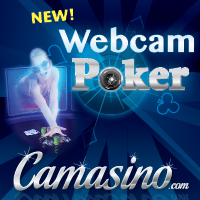 Camasino.com was one of this year's sponsors and despite the all the turmoil the fans and the Camasino Girls had a great time.
Camasino had a live poker game going on during the festivities that was run by Snakes Poker Club in Kahnawake.  Poker players were given an opportunity to play a quick variation of Texas Holdem' and won prizes live at the event!
The Camasino tent attracted many visitors and gave everyone a chance to take a picture with the Camasino Girls which was exciting and fun.  Families and fans flocked during the 3 day event and participated in a numerous amount of activities such as tire changing, contests and live concerts.
The Grand Prix is a major annual event held every year in Montreal and brings in over 500,000 people worldwide!
Camasino.com was there and will continue to support the event. 
Check out Camasino on facebook and on twitter for pictures of the event.
Camasino will also be holding many promotions in the month of June and July, so be sure to look out for great promo deals live on www.camasino.com