Global Vices Revealed Per Nation: Aussies Take Most Drugs, Nearly All Gamble
Published on:
May/12/2015
Findings from a study by the University of Adelaide have revealed the world's vices by country for the first time ever.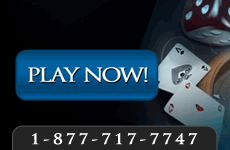 The study found that Aussies take the most drugs and just shy of 85% gamble.
"Tobacco and alcohol use are by far the most prevalent addictive behaviours and cause the large majority of the harm," the authors said, while seemingly not applying that same conclusion to the other two vices studied - illicit drug use and gambling.
Fewer Australians are problem drinkers (3.7 per cent) compared to the UK (12.1 per cent) and the US (7.8 per cent), the study published in the journal Addiction found.
"There are other behavioural conditions, such as compulsive shopping, compulsive looking at your iPhone at every opportunity to see who sent you through a message, and internet-based gaming, which potentially also would meet that same criteria of becoming compulsive and causing problems," said lead author, University of Adelaide Associate Professor Linda Gowing.
"We would've included those sorts of behaviours that meet the criteria of addiction if data had been available on them," Professor Gowing said.
- Jagajeet Chiba, Gambling911.com