One of the biggest events in social gaming is taking place December 13-14 in Los Angeles, the Social Gaming & Gambling Summit, and Gambling911.com, the worldwide leader in Gambling news, has announced it will be in attendance.
The two day event will feature some of the biggest names in social gaming including Facebook, Rocket Play, Bunker Mode, Abode, Bees and Pollen, Blitzoo and so many more. 
Best of all, the event is FREE for those looking to network.  Speaker sessions were a mere $449 if registered before November 15 but were set to go up a bit after midnight on this day and just a few hours after publication of this piece. 
The event allows attendees to gain real-world insight and a thorough understanding of the fundamental concepts, tools, and solutions which are key to the rapidly emerging area of social gaming. 
Keynote speaker Niranjan Nagar will show you the tactics he uses to manage Facebook's marketing strategy for the vertical and for architecting programs to build the category globally.
Advertisement:  Learn more about Camasino.com's proprietary webcam online poker platform.  Play online poker for FREE or REAL MONEY (where applicable)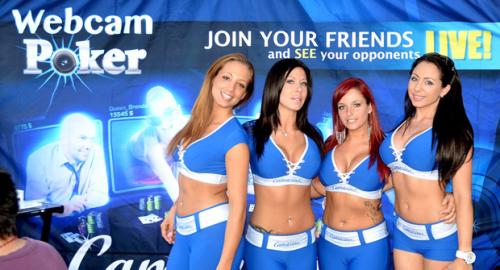 Social Gaming & Gambling Summit will touch on a number of key trends including:
Place Your Bets: The Future of Online Gambling
The Power of Generosity: How Freebies can Help Monetization
Advergaming: You Got Your Brand in My Game
Making Social Games Truly Social
Building a Winning Social Game Company
Investing in Virtual Goods Businesses
HTML5: The True "Game" Changer
A Global Comparison of Online Game Markets: Brazil, Germany, USA and Russia
Benchmarks and Metrics: Forecasting and Improving Your Free-to-Play Game
Beyond Performance Marketing: Survival Tips for Social Gaming Publishers
Multiplatform Games: Designing for the Future
Social Games 2015: Where to now?
"Even Zynga has stopped making 'traditional' social games. Now they are focusing their efforts on real-money casino games. You'll find out why at Social Gaming & Gambling Summit."
Bret Terrill,
Blogger and Consultant,
Bret on Social Games
This event will be held at the Marina del rey Marriott in Marina del Rey, California.
- Payton O'Brien, Gambling911.com Senior Editor