With his new book about to come out, NBA gambling referee, Tim Donaghy, will be featured in his first ever interview on 60 Minutes Sunday night.  Among his disclosures:  The Mob threatened him.
Donaghy is a former professional basketball referee who worked in the National Basketball Association (NBA) for 13 seasons, from 1994 to 2007.  During his career in the NBA, Donaghy officiated in 772 regular-season games and 20 playoff games.
On July 20, 2007, columnist Murray Weiss of the New York Post reported of an investigation by the FBI into allegations of an NBA referee betting on games to control the point spread. It was revealed that Donaghy, who has a gambling problem, placed tens of thousands of dollars in bets on games during the 2005-06 and 2006-07 season and had been approached by low-level mob associates to work on a gambling scheme.
Donaghy specifically admitted to passing information about two games during the 2006-07 season. Prosecutors also said that Donaghy bet on games himself. Donaghy was fined $500,000, and will also have to pay at least $30,000 in restitution.
On July 29, 2008, Donaghy was sentenced in Brooklyn Federal Court to 15 months in prison for his participation in the gambling scandal. Donaghy could have faced up to 33 months, but Judge Carol Amon reduced his sentence to 15 months (two 15-month terms served concurrently, followed by 3 years of supervised release) in exchange for his cooperation.
During the 60 Minutes interview, Donaghy says he bet on the outcomes of NBA games based on what he said he knew were referees' attitudes that could affect their calls.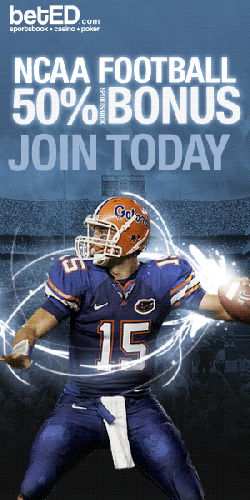 "I knew there were certain relationships that existed between referees and players, referees and coaches and referees and owners that influence the point spreads in games," he tells correspondent Bob Simon.
When the Mafia learned of his success, they wanted him to work for them, he says.
"They basically told me that I needed to give them the picks and if I didn't, that it's a possibility that somebody would go down and visit my wife and kids in Florida," says Donaghy.
Thus began a relationship that former FBI Special Agent Phil Scala says produced "a few million dollars, conservatively, that went into the coffers of organized crime."
The whole experience was rough on his family; he tells Simon it "ruined it."
"We all have choices to make in life and when we decide to go down that wrong road we would be better off backing up...not only do you affect your life...but the lives of the people you love the most," says Donaghy, who has a wife and four daughters. "It was a horrible choice."
60 Minutes is on CBS at 7 pm EST after the NFL games.
Christopher Costigan, Gambling911.com Publisher