France Bans Betting Exchanges: Betfair Out!
Published on:
Oct/09/2009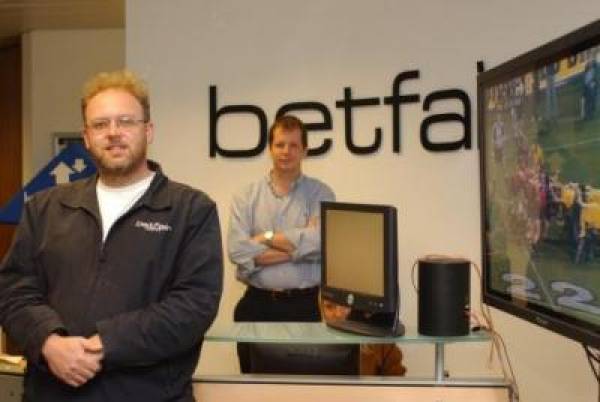 France has effectively banned betting exchanges such as the wildly popular Betfair.  The ban comes as a result to a surprise amendment appearing as part of that country's new gambling laws.
For France, the similarities were eerily similar to what transpired in the United States during the late night hours of Congress' last session in 2006.  It was then that Republican Senator Jon Kyl joined forces with Senate Majority Leader, Bill Frist, to stick an amendment prohibiting some forms of online gambling in a popular unrelated port security act.  The new prohibition would go on to become the Unlawful Internet Gaming Enforcement Act.
The France amendment also appeared last minute and seemingly without warning.
Under a surprise last-minute amendment, betting exchanges such as Betfair that allow punters to lay as well as place bets were excluded from the legislation in a move that the company described as "discriminatory".
The French government has effectively outlawed the online betting exchange Betfair after passing an amendment to new gambling laws. These are being closely watched by sports bodies in the UK which are lobbying the government to bring in similar regulations.
Lawmakers referred to a 2007 report from the British Gambling Commission that said 9.8% of punters using betting exchanges developed gambling addictions
Betfair's managing director, Mark Davies, said: "We will consider our position. It is fairly clearly discriminatory against the biggest and most competitive online operator in Europe. It is a slap in the face for the consumer."
Sports bodies in Great Britain are also attempting to prevent betting exchanges through new legislative measures.
France Reluctantly Opening Its Doors
Sportingbet, PartyGaming, William Hill and 888 Holdings are among those that could apply for licences to operate online in France under laws scheduled to come into force by next June.However, all are likely to face high tax rates.
With an estimated three million French people believed to use gambling sites based outside France, Éric Woerth, the Budget Minister, said that he wanted a "controlled opening-up of the market".
"I want to put an end to these parallel universes. I want to put an end to the jungle of illegal sites," he said. "Prohibition doesn't work. What is legal must chase away what is illegal."
Left Wing MPs claim any new law legalizing online gambling would turn France into a nation of British-style gambling addicts.
Petter Nylander Arrest Still Fresh in Minds
France has long been at odds with the online gambling industry.
It was two years ago this month that the chief executive of online gaming company Unibet Group was arrested in the Netherlands on a French warrant.
The arrest followed proceedings filed in 2006 by the French lottery monopoly Francaise des Jeux and horse betting monopoly PMU against Unibet, alleging breach of the French national laws dating back to 1836 and 1891, the company said.
"Unibet is outraged by France's total disregard of European Community law aiming to protect a domestic commercial gambling monopoly, which is being challenged by the European Commission. However disturbing French authorities' methods are, for Unibet it is business as usual," the company said in a statement at the time.
The European Union expressed outrage over the French action at the time.    
Jagajeet Chiba, Gambling911.com