Fahrenkopf: Unless Congress Acts Now, Online Gambling Could Proliferate
Published on:
Dec/12/2012
Frank Fahrenkoof, President of the American Gaming Association, sent out an ominous warning on Wednesday as part of an opinion piece for Politico.com.  Ominous, if you think the expansion of online gambling at a reckless pace in the United States is a bad thing, and there are, believe it or not, some who believe it is not. 
Unless Congress acts now, this country is about to see the largest expansion of legal gambling in its history. And it will happen in a fashion almost guaranteed to result in inadequate oversight — resulting in a future tangle of problems for law enforcement and U.S. consumers.
Fahrenkoof not only wants some forms of online gambling (sports betting and Web casinos) quashed through more restrictive legislation, he also wants to see his home state of Nevada act exclusively as a hub for what is already a multi-billion dollar industry.
And furthermore, Fahrenkoof doesn't want the likes of a PokerStars getting a renewed foothold in the US market.
As states one-by-one begin licensing companies, they also could do so with some of the very foreign online gambling companies that have flouted U.S. laws for years.
Scroll Down For More...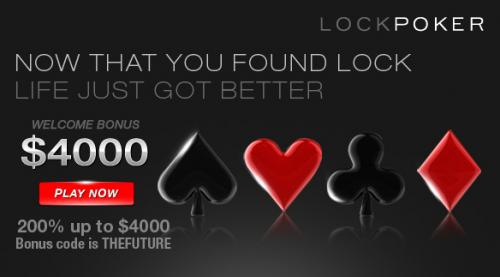 PokerStars was one such company.  They were forced to exit the US market in April of 2011 following an extensive DOJ investigation into illegal online gambling transactions disguised as dog food and golf ball purchases. 
But PokerStars wants back in the States and their avenue may very well be the former Hilton Atlantic City (now the Atlantic Club Casino).  Last week, the world's largest real money online poker room announced its intention to acquire the establishment from an investment group for somewhere around $50 million. 
Another man's disgust may well be another man's delight as New Jersey state Senator Raymond Lesniak immediately embraced the idea of Stars coming to storm ravaged Jersey.  His state is one that is aggressively pursuing the licensing of online gambling ventures.  Lesniak's comments as they relate to Stars suggests New Jersey will welcome those very same foreign firms Fahrenkoof is attempting to keep out.  Oh, and the Senator wasn't shy about taking a swipe at Nevada either. 
"New investment in Atlantic City is good for New Jersey. It is great to see a modern, global company like PokerStars interested in investing in our state and teaming up with one of the iconic Boardwalk casinos, The Atlantic Club. These kinds of opportunities can be transformative and provide more proof that New Jersey – not Nevada – can be the hub for a new wave of growth in the gambling industry.
"PokerStars is the biggest company in online poker and we should welcome them bringing their American headquarters to New Jersey."
And for someone who heads up an organization called the American Gaming Association, Fahrenkoof seems to have forgotten that Nevada's success in the gaming sector is derived from all forms of gambling including slots, blackjack, craps and – yes – even the dreaded "s" word, sports betting. 
"Congress can act now to rein in the proliferation of online gambling by restricting all forms of the activity with the exception of poker — a game of skill — and put into place necessary controls to strengthen law enforcement oversight and protect consumers."
- Jagajeet Chiba, Gambling911.com